Two hurt in police chase, crash at Alderwood Mall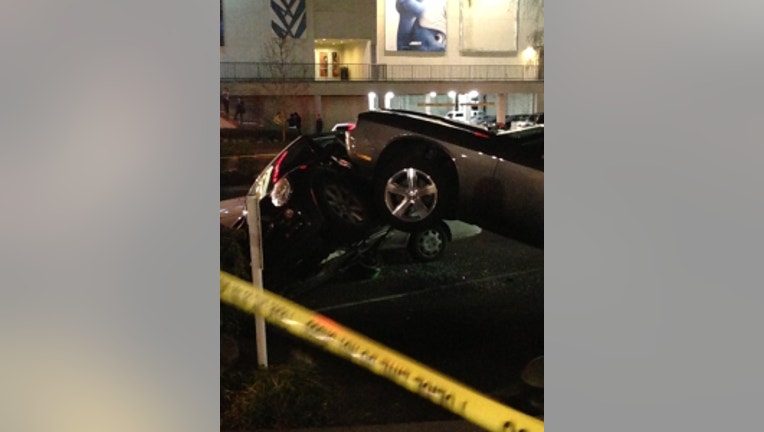 LYNNWOOD -- A Lynnwood police officer is recovering Monday morning after a car chase ended with a crash around 7:15 p.m. Sunday at the Alderwood Mall.

Police said the veteran cop tried to pull over a known felon when the male driver charged the officer's marked police motorcycle.

The 19-year-old suspect then allegedly drove over a sidewalk and slammed into two parked cars. One of those cars overturned, pushing it into a second car with a woman inside. The 25-year-old Snohomish woman was shaken, but did not suffer serious injuries. She was treated at the scene and released.

The officer was taken to a hospital with non-life-threatening injuries.

Police said the same suspect stole a car and crashed it near the Alderwood Mall earlier this month. The suspect is now in police custody.