Two drive-by 'acid-like' attacks damage cars outside Shoreline home


SHORELINE, Wash. -- A family in Shoreline is on edge after someone sprayed some sort of acid on their cars.

I'ts now happened not once, but two separate times, the family says. Most recently on Thanksgiving morning.

"They had like a super soaker type thing with some sort of acid substance and shot it down our driveway," said mom and homeowner Shauna Hawthorne. "It bubbles straight to the metal of the vehicle."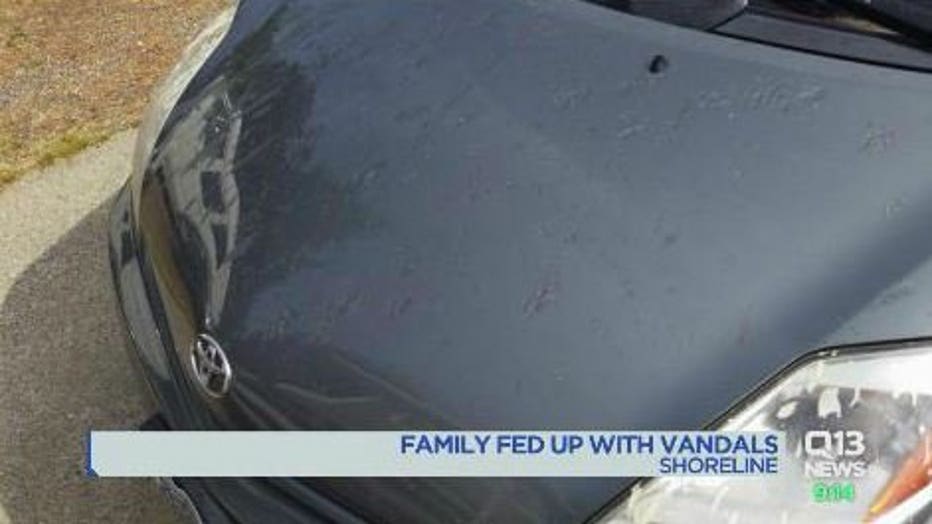 The damage is obvious. And so far, it has has totaled two and now damaged six of the Hawthorne's and their parents cars. Some of the damage was to the new replacement cars, after insurance claimed two of her vehicles in the last incident were a total loss.

"This was a brand new paint job because it happened before," Hawthorne said.

The family was first vandalized this past August.

"Now that it's happened a second time I'm extremely scared and I feel like it's targeted and I just… I feel helpless," said Hawthorne. "It was like 'Wow that's crazy…didn't happen to any other houses on the block'," she explained.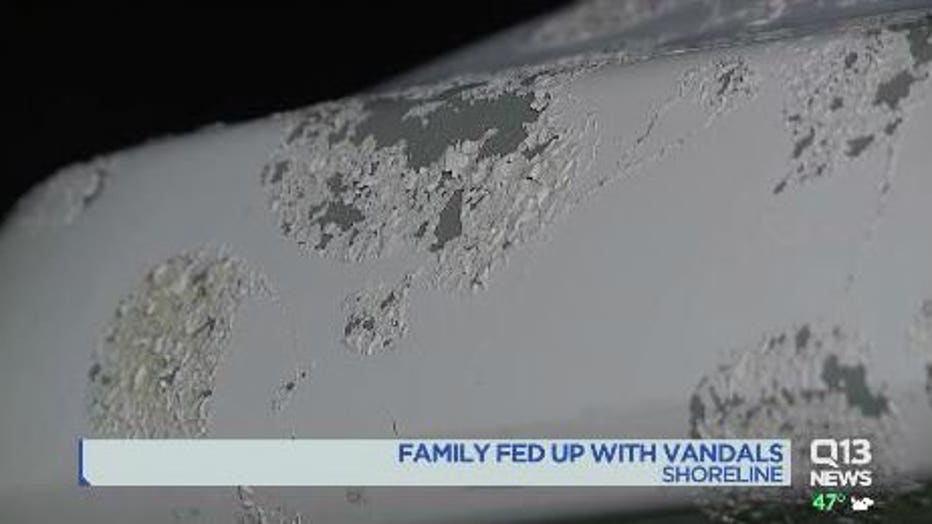 Both times their house was the only one intentionally sprayed in the neighborhood.

The second time, the family was prepared.

It was all caught one of the family's seven new surveillance cameras installed after the first attack.

In the video, it appears a Crown Victorian,  an old police interceptor, sprayed a chemical like substance out the window.

The substance has yet to be officially identified.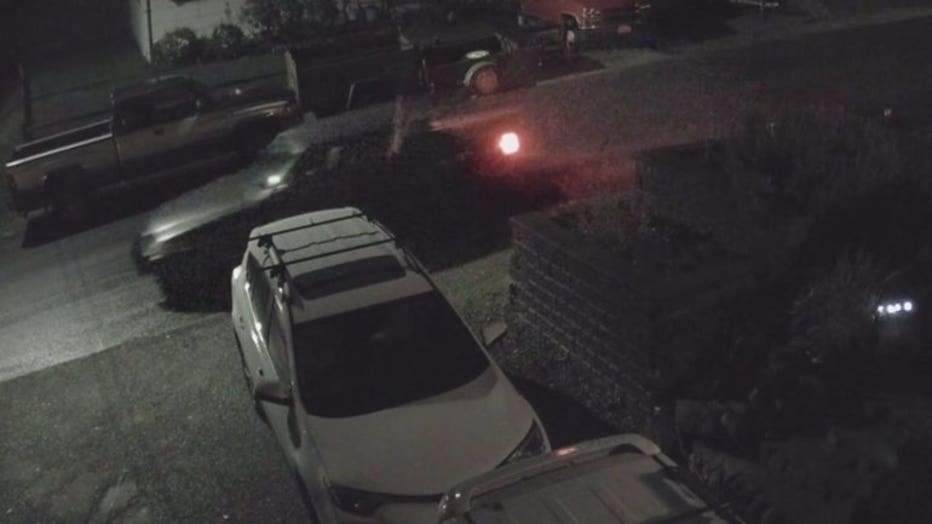 A look at the suspect vehicle (back) driving down the street past the home.


"Paint remover? Acid? Battery acid—my dad called it. I don't know. It was this really brown foamy substance when it was first on the vehicle," described Hawthorne.

Whatever it was, it's racked up nearly $40,000-45,000 in repairs on six different cars. Hawthorne says the cars can be replaced but one of her biggest concerns is that her daughters window is at the end of the driveway.

"I have a child and I just don't know what to do. It happens in the middle of the night," Hawthorne said.

Now her family is living in fear -- unsure where the suspect will draw the line and are even considering moving.

"Somebody going to these measures with chemicals and stuff.... I have no idea what this person's capable of," Hawthorne said. "I mean if you're crazy enough to do that, I don't know. I don't know anybody like that."

The King County sheriff's office is investigating both incidents but currently have no suspects in the case. They're asking the neighborhood to be extra alert; but so far there have been no similar reports of vandalism.

Sgt. Cindy West with the King County Sheriff's office says the suspects are potentially looking at Felony Vandalism charges for malicious destruction.

"The type of person that would do this is obvious very scary," said Hawthorne. "That's kind of what gets me, because this substance that they're shooting out of their vehicles is eating through the paint directly to the metal."

Crime Stoppers is offering a reward of up to $1,000 for tips to help solve this case. You can share tips anonymously by calling 1-800-222-TIPS or use the P3 tips app on your smart phone.