Two attacks reported on female Western Washington students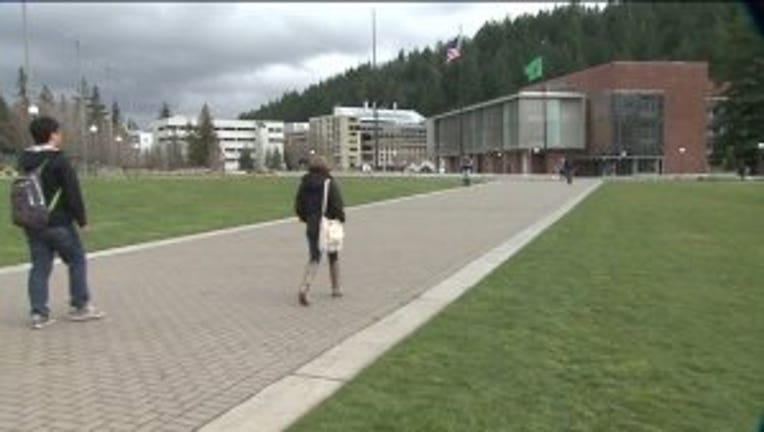 By Kate Burgess

Q13 FOX News reporter 

BELLINGHAM -- Two separate attacks on female students in less than a week at Western Washington University has the campus on edge

The women were grabbed while walking alone at night, and both were able to fight off their attackers and get away.



As police try to figure out if they are dealing with more than one suspect, officers are warning women on campus to be alert.

"It's been pretty vague about what's happening," freshman Taylor Lawson said of the news about the incidents.

"When I heard about the second one, I talked to my roommate and told her that I wasn't going to be walking around at night."

WWU has been sending texts to alert students about the recent attacks, but incidents like this are an unusual event on the quiet campus.

University Police Chief Randy Stegmeier said, "Unfortunately people get complacent when things are relatively safe."

Police said a man stopped a freshman girl last week to ask for directions, then tried to drag her into the woods near Fairhaven Commons. She was able to get away, and the guy took off.

Then, on Thursday night there was another attack just off campus – a man jumped out of the bushes on North Garden Street and grabbed a girl's wrist; she fought back.

"Kudos to the young woman last night for smacking the guy in the face. That was great," Stegmeier said.

The campus police chief said it could be one man or different attackers, but advising women not to walk alone, to stay in well-lit areas and call for help if needed.

"I'll take the extra five minutes and go the lit way, or I'll use the Green Coat (escort) service that they have here," said senior Tristie Johnson.

She calls for a security escort whenever she's afraid to walk around alone, and never goes in the woods after dark.

"I don't know who or what's in there and I don't want to take the chance," she said.

Lawson said that she and her friends agreed on the buddy system: If one needs to go somewhere at night, they all go.

"I shouldn't have to let some stranger dominate my own behavior. I just have to take precautions to make sure I do things safely," Lawson said.

The women each described their attackers as being white and in his 20s, between 5-foo-8 and 6-foot, slender, and wearing a hoodie and dark pants.

Anyone with information is asked to call Bellingham Police Department at (360) 778-8754 or University Police at (360) 650-3555.