Four arrested during Capitol Hill demonstration on New Year's Eve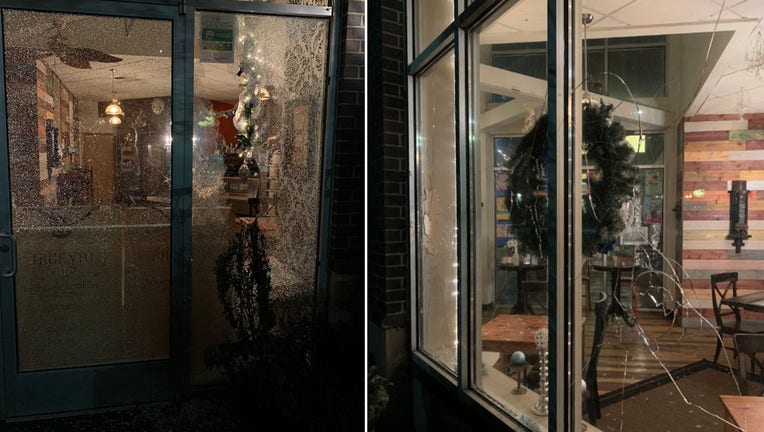 article
SEATTLE - Four people were arrested and at least one business was damaged during a march through Seattle's Capitol Hill neighborhood on New Year's Eve.
A group marched through Seattle, starting at Cal Anderson Park around 8 p.m. Thursday. 
SPD said in a blotter statement release Friday, one person was arrested for property damages, with fireworks and a glass bottle of gasoline in their possession. The group marched near 12th and Marion, at one point, one individual threw frozen eggs at officers.
Police issued several warnings to the group, including a dispersal order. SPD said a member of the group lit a flag on fire, prompting officers to announce a dispersal order. 
Employees at the King County Youth Services Center reported several individuals attempting to break into the facility and setting off fireworks toward the building. One person was arrested for obstruction. 
At least one business, a cafe on 12th Ave. and East Olive St. had its windows broken.  Two more people were arrested Thursday night for vandalizing the East SPD Precinct.