Two adults, two children killed in crash near The Gorge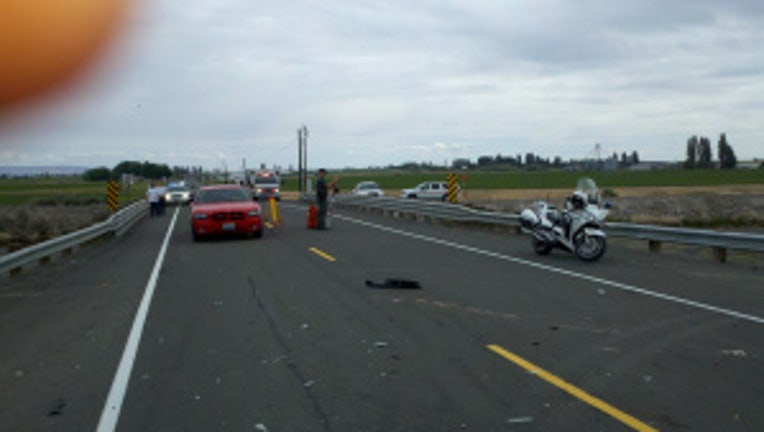 GEORGE, Wash. -- A two-vehicle crash claimed the lives of two adults and two children Sunday morning near the Gorge Amphitheater in Grant county.

Kyle Foreman with the Grant County Sheriff's Office said the collision happened at about 8 a.m. at the intersection of Beverly Burke Road and County Road 1 Northwest.  The intersection is not far from the Gorge Amphitheater, Foreman said.

A full-size sport utility vehicle carrying a man, a woman and two children collided at the intersection with a compact hatchback vehicle driven by a woman, the sheriff's office said.

The SUV then struck a guardrail and continued a short distance before plummeting into a full and flowing irrigation canal. The SUV submerged and was pulled about 100 yards downstream with the current. Rescuers were able to remove all the occupants of the SUV, but the man and woman died at the scene and the two children later died at Quincy Valley Medical Center.

The driver of the hatchback suffered minor injuries and was taken by ambulance to Quincy Valley Medical Center.