Two adults, 5 children from Tacoma and Olympia killed in head-on crash in Oregon


TACOMA, Wash. -- Two adults and five children from the Puget Sound area who were on the way to Las Vegas for an end-of-summer break were killed when an SUV crossed the center line and hit their SUV head-on in a rural area near Burns, Oregon.

The Oregon State Police said Tuesday that both cars were Toyota 4 Runners and all the victims died at the scene Monday morning.

The 1999 Toyota was occupied only by the driver and veered into the eastbound lane of Oregon Route 78 southeast of the small town of Burns.

That SUV  struck a 2016 Toyota 4 Runner carrying a driver and six passengers.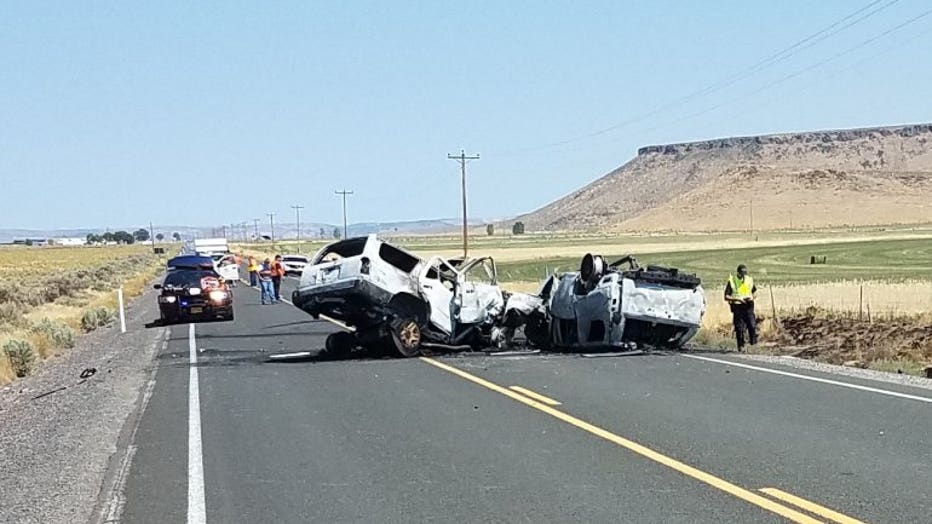 Photo: Oregon State Police


The Oregon State Police identified those in the 2016 Toyota 4 Runner Erika Boquet, 29, of Tacoma, and her children -- Isabella Boquet, 11, Elisabeth Boquet, 9 and Tytis Boquet, 6, and three others from Olympia: Kyla Brown, 28, Arianna Brown, 10, and Xavier Johnson, 2.

Erika Boquet's brother, Jessie Tate told Q13 News that they left Lacey, Wash., early Monday morning and that they were headed to Las Vegas for an end-of-summer trip when the other SUV crashed into them head-on, killing the two adults and five children. The driver in the other car died, too. He was identified as Mark Rundell, 48, of Prairie City, Ore.

Tate said a Go Fund Me page has been set up so they can bring the family members back to Washington to bury them.

No more details have been released and the investigation is continuing.

Burns is about 140 miles west of the Idaho border.