'Tweaker cams' get attention of Everett City Council
EVERETT, Wash. – The Everett City Council received an earful Wednesday night from citizens who said they are sick of the eyeful they get at the corner of Smith Avenue and 36th Street.

Their comments came less than a week after the owner of ZSport automotive began a livestream of the area from cameras perched atop his business.

The small group of citizens who spoke at the council meeting promised to return next week with more people and keep returning until something is done regarding Everett's homeless and drug-user problem.

"We've always had a good relationship with the street people down by the mission, but things are changing," said Jennifer Cross, owner of Dog Spot on Smith Avenue.




Cross drives past Gary Watts' cameras atop ZSport to get to work every day. Her doggy day care business is next door to his auto body shop, which is next door to an area they say is overrun with "street people."

"I feel that my business is at risk for probably the first time in eight years. I have seen knives, I have seen guns, I have seen prostitution, I regularly see drug deals, I regularly call police," Cross told the council on Wednesday night.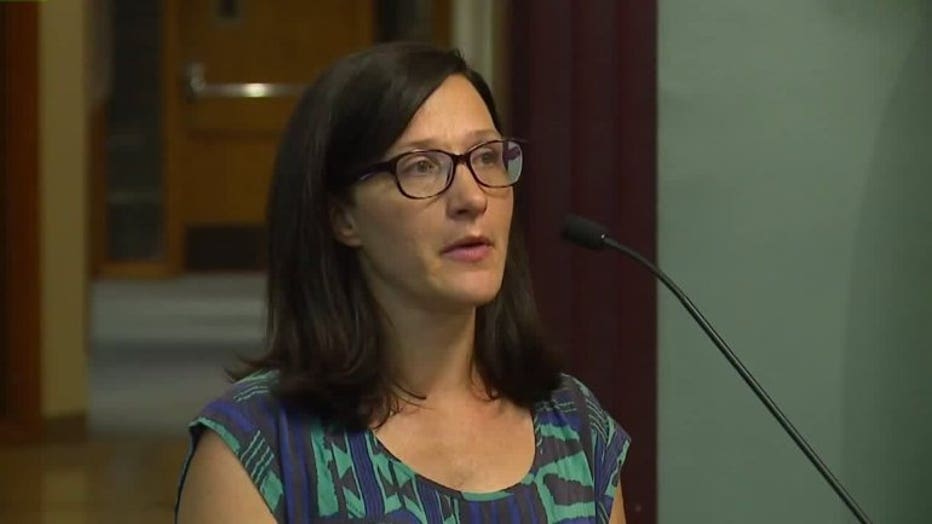 The problem used to be seen by just those few people who drove in the area and visited their businesses; since Watts installed three cameras, the problem is now being broadcast across the world.

"The comments and things like that on Facebook make me sad, because I feel like people are gawking and making fun," Cross said of the homeless people seen on the livestream.

Watts said he has seen the hundreds of comments on YouTube and Facebook. He said a majority are in favor of what he is doing; a few, he said, have been critical.

He said his cameras are not meant to shame the people on Smith Avenue, but to highlight a problem and educate the community. "They show you hour for hour, day for day, what's happening in our community and it is eye opening for people who aren't used to that," he said.

The council addressed the concerns brought by the small group at the beginning of their meeting. Although no one on the council admitted to watching Watts' livestreams, they said they do see the problem.

"I hear the frustration, I see it every day," said City Council Vice President Cassie Franklin. "This is something that we hear about every day from our citizens throughout the community, not just the ones on Smith Avenue and it's a massive problem throughout our city and it's not unique to Everett."

"We need legal solutions to this problem," said Councilman Scott Bader.

"We need an emergency day shelter to get these people there and then we need to take care of the people who are wreaking havoc on the community," said Councilwoman Brenda Stonecipher.

The most recent homeless count in Everett, she said, accounted for close to 300 people living on the streets.

"Three hundred people -- you can put them up in a hotel for less than what we are spending on the effort that we are spending," said Stonecipher.

Franklin was asked to bring the issue up at her next Public Safety Committee meeting. She said she would, and would request a second meeting if one was needed to address the public's concerns.

"For the first time I feel vulnerable and that is a huge problem and I would appreciate some help," Cross told the council.

Cross said she's still unsure how she feels about the cameras her neighbor put up, saying she doesn't like that the "'tweaker cam' is viewed as funny," but that she thinks it could end up forcing solutions, which would be a good thing.

Watts said he plans to add audio to his cameras next, after recently upgrading to HD.