Tunnel contractor completes excavation of 120-foot-deep pit to access damaged Bertha machine
SEATTLE -- Seattle Tunnel Partners announced Friday that the digging of the 120-foot-deep pit to be used to access and repair the damaged Bertha boring machine has been completed.

"Crews removed the final scoop of soil from the pit on Friday," STP, the contractor, said in a news release. "Approximately 20,000 cubic yards of material was removed from the ground over the course of excavation, which began in mid-October."

Crews will now begin construction of a concrete cradle at the bottom of the pit that will support the machine after it moves through the pit's southern all.

The length of time it takes Bertha to reach the pit will depend largely on her ability to mine through and digest the concrete. If she's unable to mine through the wall, STP will create an opening from within the pit to give her an unobstructed path forward.

Once inside the pit, STP said,  crews will use the massive red gantry crane pictured below to hoist the front end of the machine to the surface for repairs.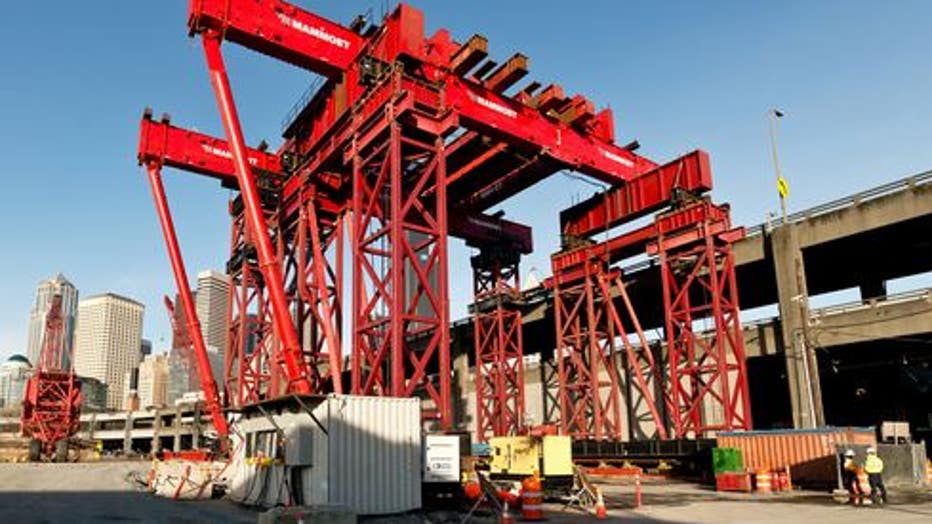 You can also watch raw video of pit excavation on YouTube.