Tukwila police investigating crash that killed driver, injured passenger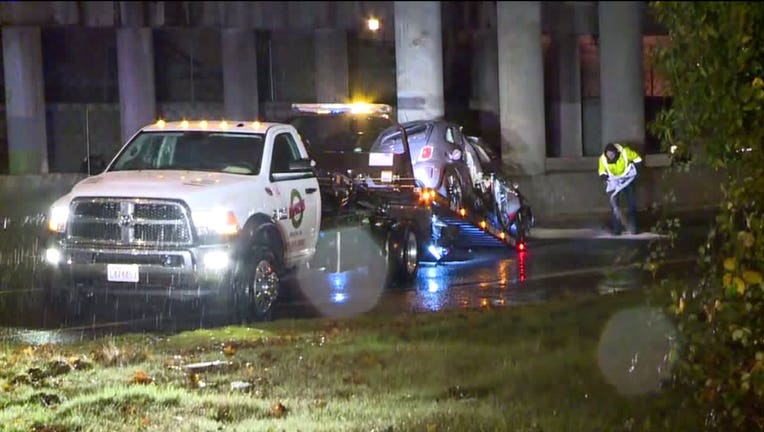 TUKWILA, Wash. -- Police are investigating an early morning crash that left one person dead and another seriously injured.

Tukwila police first tweeted about the crash around 6:00 a.m. Wednesday. The crash happened on West Valley Highway just under I-405.

Officers say the driver died after going too fast and hitting the jersey barrier. The passenger is in serious condition.

Q13 News traffic expert Adam Gehrke is tracking the traffic impact on Q13 News This Morning 4:30 - 10 a.m.

Check our live traffic map here and download the free Q13 News app for the latest alerts.