Tuesday will be wet and breezy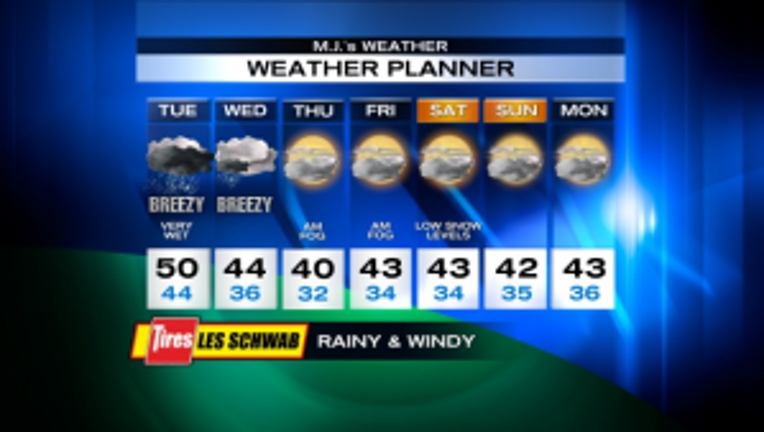 article


The jet stream is taking aim at the Pacific Northwest -- first there will be a warm front that is dropping mainly light rain around the area this morning. Highs today will be above normal, around 50. Tuesday afternoon and evening the rain picks up and it gets breezy -- windy to the north and on the coast where there is a Wind Advisory with gusts up to 50 mph. There is also a Winter Storm Warning for the North Cascades where 3-8 inches of snow could fall above 3,000 feet. The Central Cascades, including Snoqualmie Pass, is getting rain or a rain/snow mix.

Wednesday showers will taper off and it will still be breezy, but it will also get colder with highs in the mid 40s.

Thursday and Friday are looking dry, partly sunny and colder with highs in the low 40s and overnight lows near freezing.

The weekend is still a toss up -- a weak system moves through on Saturday that could bring a little precipitation with a slight chance of some lowland snow, but it's more likely it will just be cloudy and cool with highs in the low 40s.

Viewer photos of the day . . .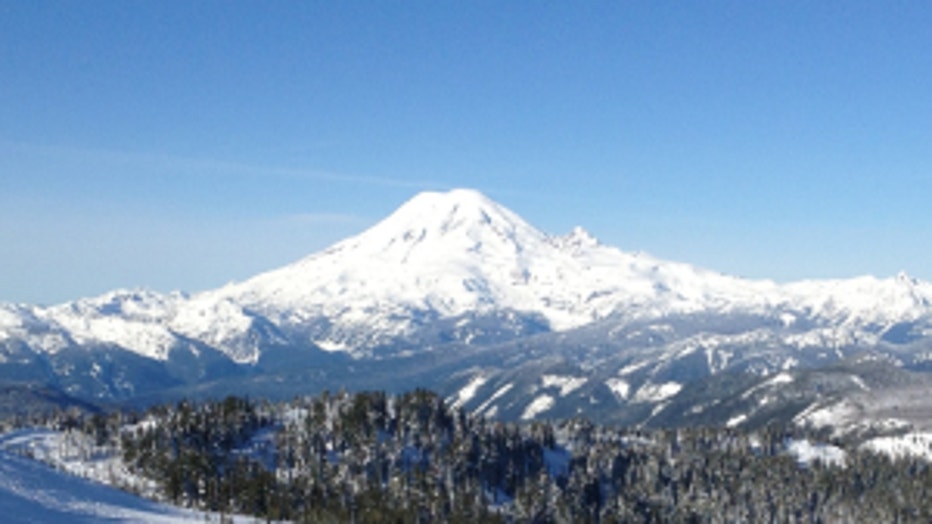 Mt. Rainier from White Pass. Billy from Olympia took the photo while skiing.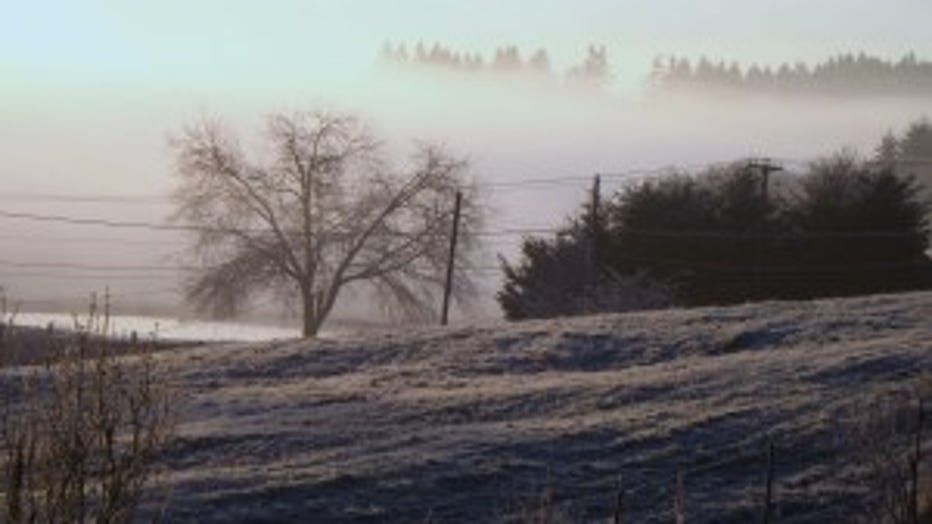 Frostly fog in Blackjack Valley. From Carmen in Port Orchard.