Tsunami debris washes up in Hawaii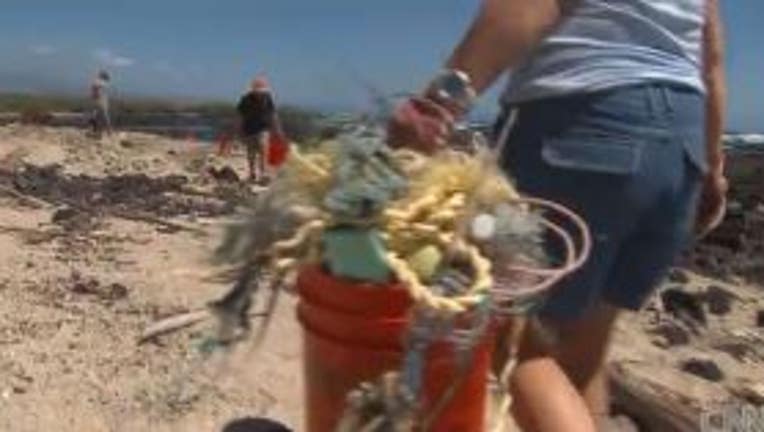 The Big Island, Hawaii (CNN) -- Your first view of Kamilo Beach on Hawaii's Big Island is of majestic rock, postcard-worthy waves and miles of uninhabited beach. But look closer at the sand and you see specks of blue, yellow and white plastic.

A piece of a bottle cap. A corner of a milk crate. Half a toothbrush.

Kamilo Beach is part of the devastating legacy of the March 2011 Japan tsunami.



"It's disheartening to come out here and see all this marine debris in an area that's otherwise so remote, debris that's washing up from other countries," said Megan Lamson, debris project coordinator for the Hawaii Wildlife Fund.

Hawaii is in a unique geographical spot, the center of the Pacific Ocean, to witness the impact of the Japan tsunami. Debris swirls from Asia to the continental United States through Hawaii. The islands are, in effect, a comb of the Pacific.

For the complete CNN story, go here.