Trump ridicules Franken over groping allegation, but publicly silent on Roy Moore
WASHINGTON (AP) — President Donald Trump is weighing in on allegations of inappropriate behavior against Democratic Sen. Al Franken, saying the photo of Franken with his accuser "speaks a thousand words."

Trump tweeted: "The Al Frankenstien picture is really bad, speaks a thousand words. Where do his hands go in pictures 2, 3, 4, 5 & 6 while she sleeps?"




Leeann Tweeden came forward Thursday to accuse Franken of forcibly kissing and groping her during a 2006 USO tour. Franken issued an apology.

Tweeden released a photo that shows Franken posing in a joking manner with his hands on her chest as she naps wearing a flak vest aboard a military plane.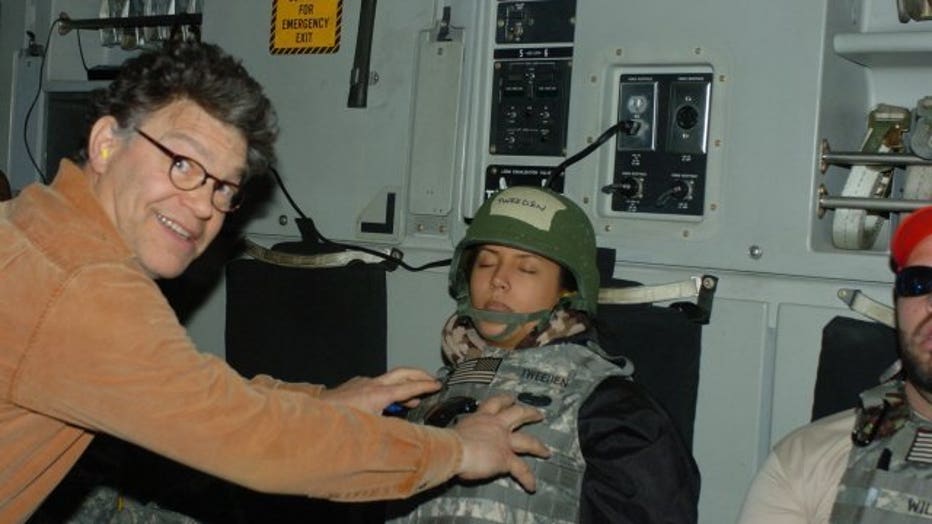 A woman accused Minnesota Democratic Sen. Al Franken on Thursday of groping her and kissing her without her consent in 2006 while she was on a USO Tour overseas.


Trump has yet to comment publicly on the allegations of sexual assault against Alabama Republican Senate candidate Roy Moore, who has been accused of having sexual contact with underage girls.