Trufant, Thurmond listed as questionable; Sherman likely for Sunday
By Clare Farnsworth

Seahawks.com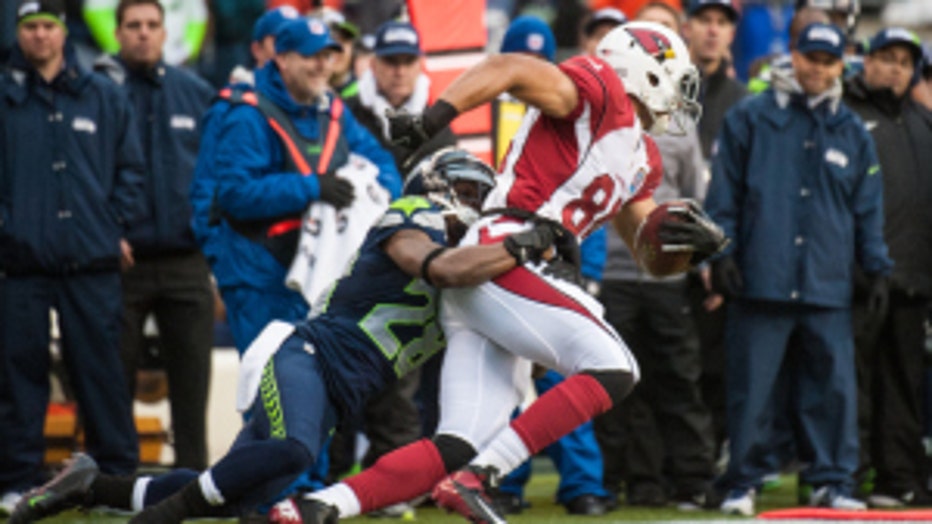 RENTON -- Seahawks cornerbacks Marcus Trufant and Walter Thurmond were listed as questionable for Sunday night's game against the 49ers, but they both got some reps with the No. 1 defense in practice Friday.

Trufant has missed the past three games, while Thurmond sat out last week's game – both with hamstring injuries.

"They made it through this day," coach Pete Carroll said Friday. "We'll go all the way to game time with those guys. They've got to show us they can play.

"We've got to make sure we make a good decision on that. They have been out for a couple of weeks. But it's good to just get them close to getting back."

Meanwhile, Richard Sherman, who leads the team with six interceptions, apparently will be able to play against the San Francisco 49ers, Carroll said. Sherman was excused from practice the past two days because he is in New York City appealing his four-game suspension for violating the NFL policy on performance enhancing substances.

"I'm anticipating that we'll have him," Carroll said. "I have heard nothing else at this point."

Missing practice time is not ideal, especially heading into such an important match-up, but Carroll said, "He is as smart a football player as we have on our team. He's totally into everything that we're doing. We can tell when he's not out here, because he is so sharp and he communicates to other guys. He knows when he left that he was preparing to miss a couple of days. We sent him with a bunch of stuff, so he should be fine."

In the meantime, second-year corner Byron Maxwell and rookie Jeremy Lane got most of the work with the No. 1 defense.