Trucker and his dog survive crash into icy southern Oregon lake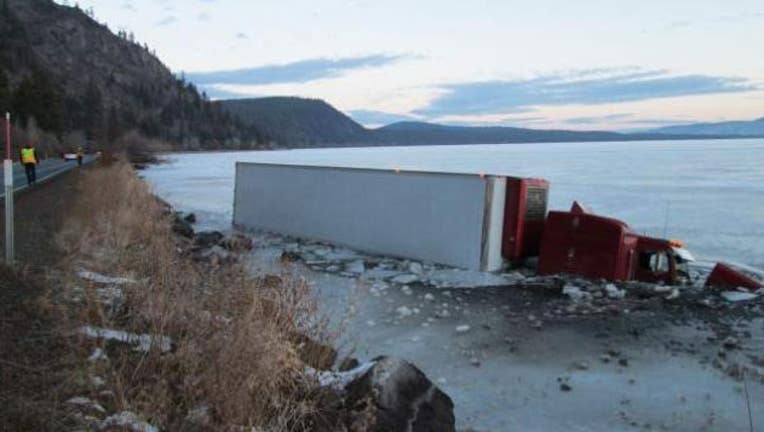 KLAMATH FALLS, ORE. (KPTV) -- A commercial truck driver and his dog escaped serious injury after a scary crash into an ice-covered lake in southern Oregon.

The truck pulling an empty semi-trailer was heading east on Highway 140W near Klamath Falls at 6:40 a.m. Tuesday when it crossed into the westbound lane, went off the shoulder and into Upper Klamath Lake.

The truck and trailer broke through the ice and came to rest partially submerged in the water.

The driver, Carl Hansen, 73, got out through the passenger-side window and crawled across the ice to the embankment.

Emergency crews arrived at the scene and took him to Sky Lanes Medical Center in Klamath Falls. His injuries are not considered life-threatening.

Hansen's dog was then spotted running on the ice near the crash scene. The dog was rescued and brought back to the highway by firefighters.

The cause of the crash remains under investigation.

Hansen was driving for Hansen and Sons Trucking out of Medford.