Trooper's body given honorary escort to Everett funeral home


MOUNT VERNON -- Final preparations are under way for the funeral of fallen Washington State Patrol trooper Sean O'Connell.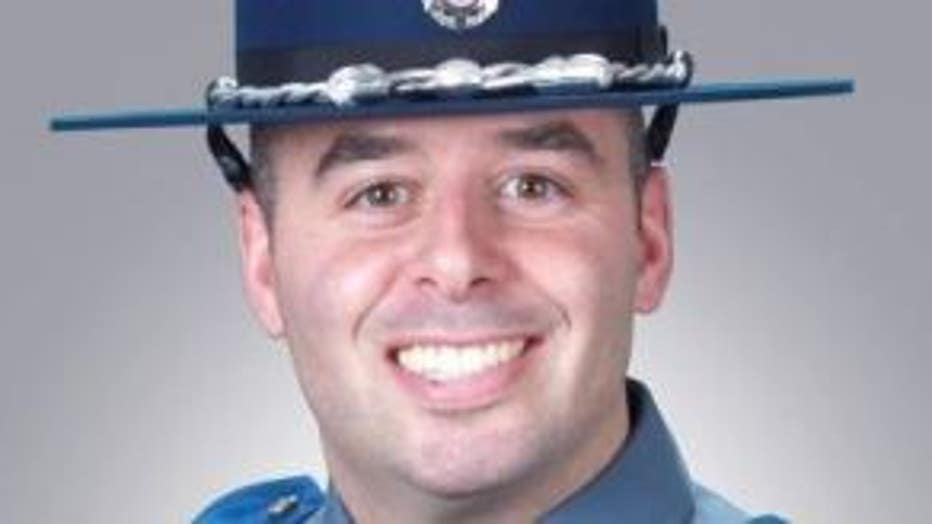 He was killed Friday in a terrible accident.

Sunday morning, O'Connell's body was escorted from the Skagit Valley Hospital in Mount Vernon to a funeral home in Everett.

It is both emotionally devastating and inspirational anytime we see motorcades for fallen officers.

"It's always tough to lose one of our own. It's always tough to put another name at our memorial down in Shelton.  So, anytime we lose someone, regardless of how we lost them in the line of duty, it is always going to be hard," fellow trooper Mark Francis said.

Steeped in tradition and filled with overwhelming emotions a motorcade some 125 cars long with motorcycles too, a fitting escort for a man who lived his life protecting others and in the end made the ultimate sacrifice.

"He was a big jokester, a real lively personality, a very embracing person. He loved people and in return, they loved him," Washington State Patrol Chief John R. Batiste said.

Trooper Sean, as he was known to many, was killed in the line of duty Friday afternoon May 31.

He was helping to re-direct traffic around the collapsed I-5 bridge over the Skagit River when he and the motorcycle he was riding collided with a box truck.

Sean was thrown from his bike and died a short time later.

The driver is cooperating and investigators don't believe alcohol or drugs were factors in the crash.

They have a hard job that they have to do.  Every day they risk their lives and things happen for some reason we don't know why... just show our support," WSP supporter Debbie said.

All along the 35 mile route ordinary citizens gathered along the side of the road and on I-5 overpasses to say goodbye and thank you.

"I felt it was my duty to come out and show support of any fallen officer from Washington.  Anyone who gives up their lives for our freedom and safety," WSP supporter Casey Jones said.

It's a show of support trooper O'Connell will never see, but one his fellow troopers will never forget.

"It's nice to know that in times like these they respect and admire us and show love and support for us, just as much as we do for them serving them every day," Trooper Francis said.

Funeral arrangements are still being finalized.

We should know more about that Monday.

Trooper O'Connell leaves behind a wife and two children.