Trial Opens: Prosecutor says defendant killed 6 members of Carnation family in cold blood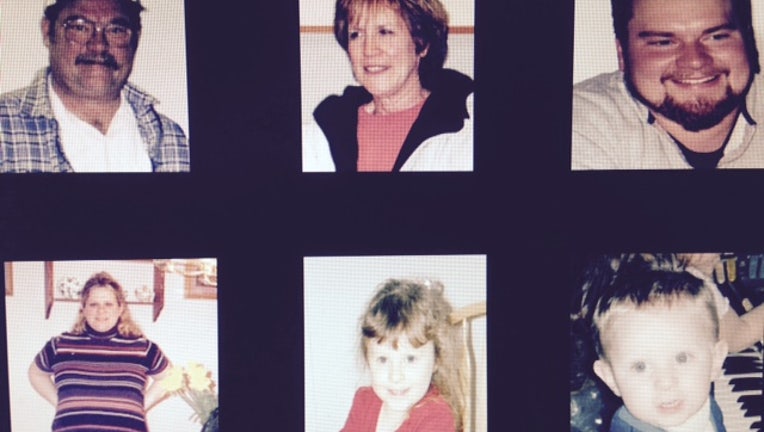 article
SEATTLE -- After seven years of delays, the man accused of killing three generations of one family in Carnation finally went on trial Tuesday.

Joseph McEnroe and his former girlfriend, Michele Anderson,  face the death penalty if convicted of killing Anderson's parents, brother, sister-in-law and the younger couple's two children on Christmas Eve 2007.

McEnroe's trial is being held first; Anderson's trial will begin later this year.

"This trial is about six human beings and what Joe McEnroe and Michelle Anderson did to them," King County Senior Deputy Prosecutor Scott O'Toole said during opening statements.




O'Toole told jurors that McEnroe and Anderson were angry at her parents over past slights and because her parents had asked that the couple begin paying rent on a trailer they lived in on the family property.

Prosecutors said McEnroe and Anderson admitted to shooting and killing Wayne and Judy Anderson in their home as they wrapped presents and prepared the family's holiday feast.

"They went up to the front door, opened it, and walked through, and at that point everything changed," said O'Toole.

Not long after Wayne and Judy were shot and killed, their son Scott arrived at the house, along with wife, Erika, and their two small children, 5-year-old Olivia, and 3-year-old Nathan.

According to O'Toole, McEnroe told police Erika and her two children had to be killed: "They were in the room, they saw everything, and they'd turn us in."

McEnroe's attorney, Leo Hamaji, told jurors his client was suffering delusions at the time of the killing, fueled by Michelle Anderson's anger towards her family, and he was coerced into killing the family by his mentally ill girlfriend. He asked jurors to keep an open mind.

"It was either the Andersons, or Michelle and Joe," said Hamaji. "It became a life or death situation."

O'Toole contends McEnroe knew exactly what he was doing and committed the murders in cold blood.

"Call it mass murder, or extermination of a family. I will ask you to simply call it what it is: Aggravated murder."