Train clips power lines knocking out electricity in Shelton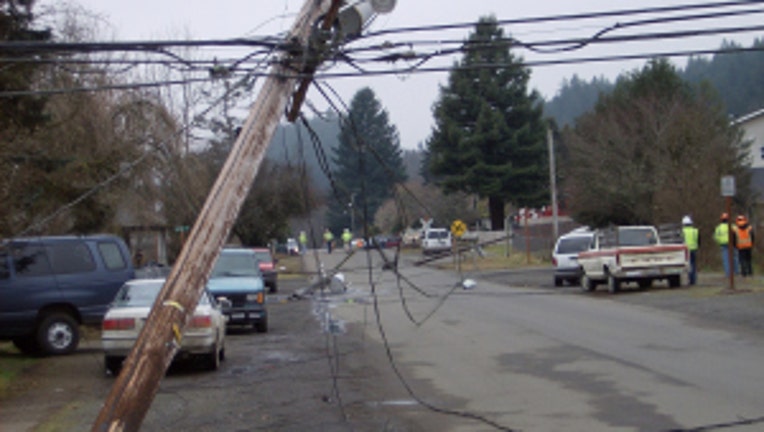 MASON COUNTY -- Power is being restored to hundreds of customers in Mason County after a train caused the outage.

A woman was trapped in her car by the live wires until crews were able to rescue her safely.

A train hauling a piece of logging equipment clipped a low-hanging line in Shelton ripping five power poles out of the ground.

700 customers lost service but crews reported 400 without power by late afternoon. They hoped to restore service to the rest of customers by Thursday night.