Tragic end for man dribbling soccer ball from Seattle to Brazil


It was an ambitious goal -- to dribble a soccer ball from Seattle to Brazil, arriving just in time for the 2014 World Cup in Sao Paulo.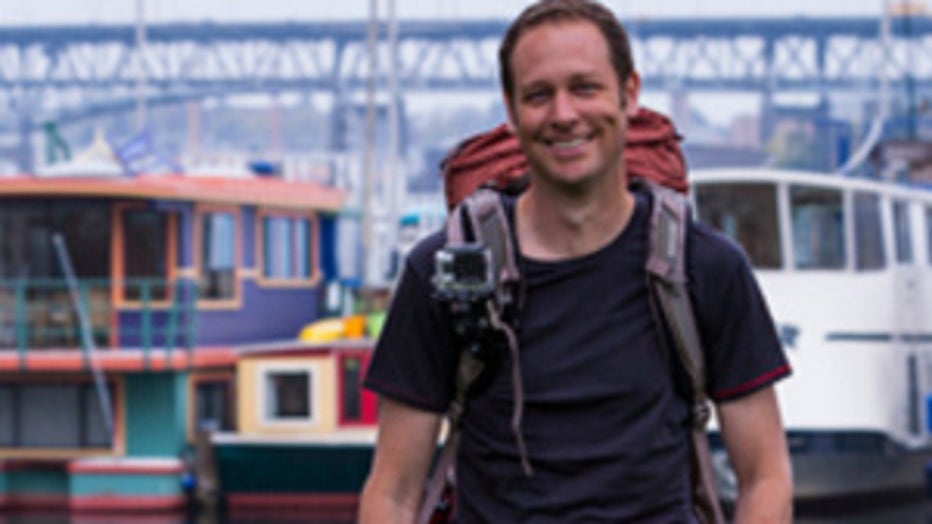 Richard Swanson, 42, of Seattle, had planned to dribble a soccer ball from Seattle to Brazil for the 2014 World Cup. He was hit by a truck and killed Tuesday in Oregon. (Photo: breakawaybrazil.com)


Unfortunately, for Richard Swanson, 42, of Seattle, his trip ended tragically when he was hit by a pickup truck and killed Tuesday morning along Highway 101 near Lincoln City, Ore.

His friends thought he should re-think his plan, but Swanson was determined to make this unbelievable trip.

He loved soccer, and the trip was a sport all its own -- adventure walking.

"I said to myself, I should just walk to the World Cup and screw what happens, I don't even care, just take off out the door and start hoofing it," Swanson said before departing Seattle on May 1.

Instead of just walking, Swanson decided to dribble an indestructible soccer ball, called a One World futball.

"Since I'm going to the World Cup, I might as well honor it by dribbling a soccer ball, which would make the trip even more crazy.  I batted the idea around, thinking this is lunacy idea.  This is crazy. Who the hell would do that?"

Swanson headed south to Portland and then west to the Oregon coast.

On Tuesday, day 14, his trip ended tragically when he was struck from behind as he walked along Highway 101.

Swanson was transported to a local hospital in Lincoln City, where he was pronounced dead.

Police say the driver stopped to help and is cooperating with the investigation.

Before his trip, Swanson spoke with Q13 FOX NEws about his trip and he was aware of the danger.

"I'll be on Highway 101, but I'll also try to utilize trails that run along the coast, just trying to get off the beaten path, there's a lot of cars and just (try) not get run over."

One of the best parts of his trip, Swanson said, was the walk south to his son's house in Vancouver, Wash., where he spent time with him.

Swanson leaves behind two sons -- ages 18 and 22.

Details of his memorial service are still being finalized.