TRAGEDY: Two children lose parents in murder-suicide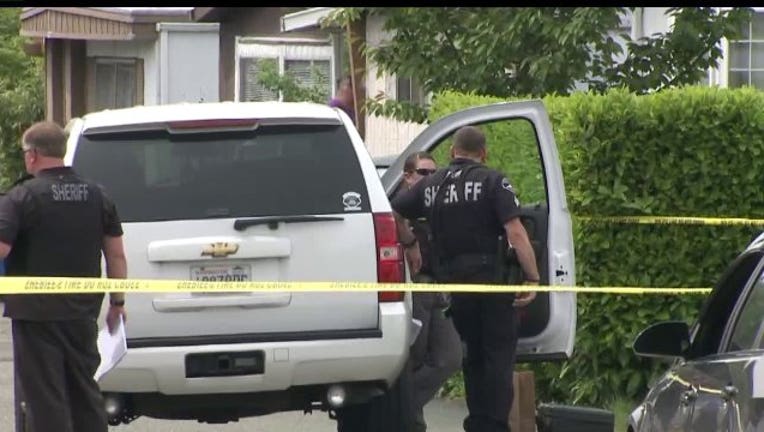 article


EATONVILLE, Wash. -- Down a quiet street in Eatonville, yellow police tape blocked the entrance to a mobile home park Thursday.

"There was just some terrible things that took place here in Eatonville," said neighbor Jordan Sandoval, who lives just two doors down from the park where police say a husband killed his wife and then killed himself a short time later.

A neighbor who knows the couple said they seemed happy even a day before the tragedy.



Officers initially responded to an apparent suicide by a 40-year-old man in a truck parked in the middle of Rainier Avenue, not far from downtown.

"Nobody saw it, but they did hear the gunshot and when they got to his truck he was deceased," Pierce County sheriff's detective Ed Troyer said.

Police then went to his home and made a grim discovery. It was the body of the man's 37-year-old wife.

"It's pretty evident she was shot," said Troyer. "And that our subject was responsible for it."

While detectives continued the investigation in the house, grief counselors were on their way to two Eatonville schools to be there for the couple's two children, a 16-year-old daughter and an 8-year-old son.

Friends of the family said the couple had both recently lost their jobs and were living in a trailer owned by their parents. Friends also said the husband was an avid gun collector.

Police pulled several guns and weapons from the home where his wife had been murdered.