Traffic up as 13 area roadways make America's 'Worst Corridors' list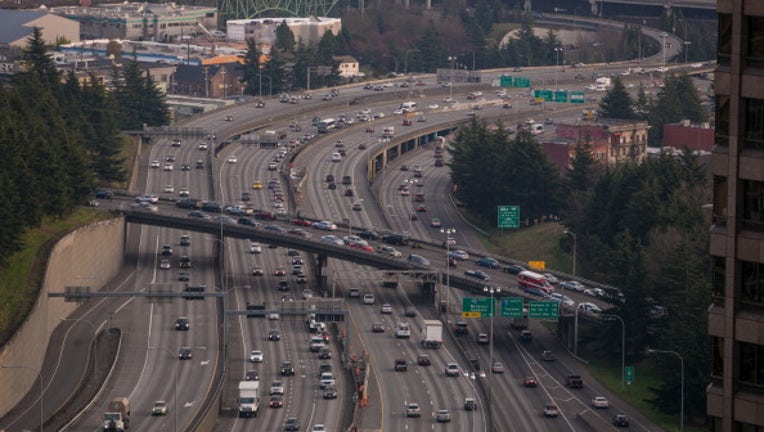 article


SEATTLE -- Sure, our fair city has long been known for some of the worst traffic in the United States. But a new study released Tuesday shows that traffic is getting worse, and that a few specific areas of King County roadway are home to the worst traffic in the country.

According to a study by INRIX Traffic, Seattle has the 8th worst traffic in the nation. Traffic rose in 2013 as Seattle commuters spent an average of 37 hours sitting in traffic, an increase of 7 percent from the previous year.

But it may be good news commuters found themselves mired in traffic backups. Traffic is related to economic health, INRIX claimed. Seattle's traffic increase was directly related to a healthier jobs market, as a 2.6 percent employment growth along with a 2.5 increase in GDP was shown in 2013. Traffic increased in most cities that saw an economic growth, while other cities such as Toledo and Albuquerque, traffic eased up with an economic downturn.

Traffic congestion across the nation increased in 2013 after two consecutive years of decline. Los Angeles, Honolulu and San Francisco ranked worst for traffic problems, with an average of more than 10 percent uptick in each city. On average, commuters wasted 47 hours each year in America's top 10 worst traffic cities. Sixty-one U.S. metro areas saw an increase in traffic congestion

Seattle also experienced a slight population growth, contributing to the traffic, the study showed.

But not all roadways in Seattle are created equal, as any commuter knows. Seattle had 13 of America's Top 200 congested roadways in 2013, including two roadways ranked in the Top 20 worst travel times in the country.

Coming in at Number 6 on the "Worst Corridor" list was Interstate 5 southbound from 130th Street to Union Street in Seattle. In peak travel times, the commute took an average of 33 minutes with an average speed of 16. 4 MPH over the nine miles.

Interstate 405 southbound from 8th Street to Coal Creek Parkway was ranked the 12th worst corridor in the country, with  an average travel time of 20 minutes over 4.5 miles during peak travel times.

State Route 167, State Route 520 and Interstate 90 were also featured on the America's worst corridors list. To see the complete list, click here.

INRIX officials believe the only way to curb commute times in the future is to start planning now, officials said, as cities become more crowded and travel times continue to rise.

To See INRIX's complete traffic study, including a list of the Best and Worst traffic cities in America, click here.