Traffic Advisory: Seattle street closures announced for Sounders victory march, rally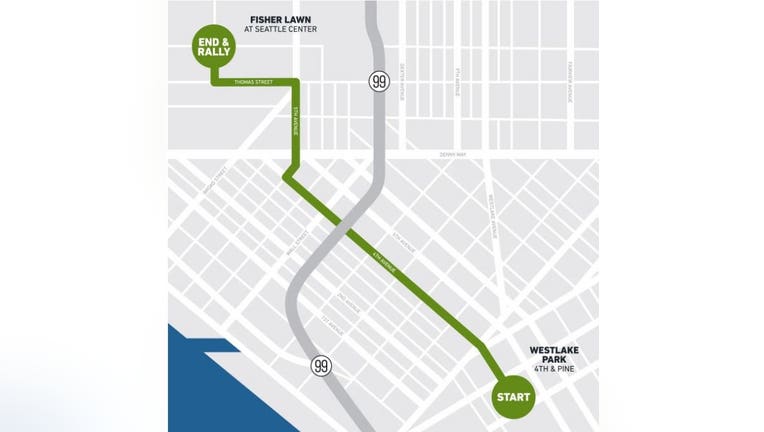 SEATTLE -- In preparation for Tuesday's Seattle Sounders victory march and rally, the club wants the public to be aware of street closures in the vicinity of the march route.

All intersections along the main march route -- which follows Fourth Avenue North from the intersection of Fourth Avenue and Pine Street before turning right on Cedar Street to continue north on Fifth Avenue to Thomas Street -- will be closed to traffic beginning at 9 a.m.

The parade will begin at 4th Avenue and Pine Street near Westlake Center at 11 a.m., heads north on 4th Avenue, turn right on Cedar Street, onto 5th Avenue N and into Seattle Center grounds using various entrances. A celebration rally will be held in Seattle Center on the lawn in front of Fisher Pavilion.




Between 3,000 and 10,000 people are expected to attend the parade and between 10,000 and 20,000 people are expected to attend the rally at Seattle Center, the city said.

Those Seattle-area residents and visitors not taking part in the club events but planning travel in the affected areas should visit the City of Seattle's Department of Transportation website for a full list of planned closures.