Toy Story Land opens to big crowds at Walt Disney World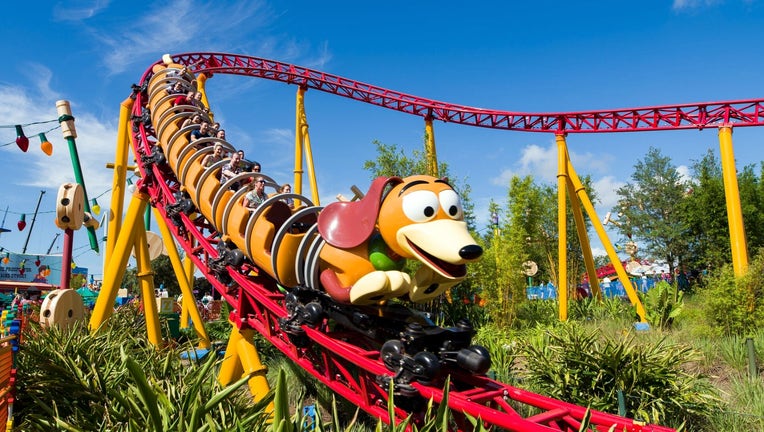 LAKE BUENA VISTA, Fla. -- Woody and Buzz Lightyear brought big crowds on Saturday, the official opening date for Disney World's newest land.

Toy Story Land, inspired by the characters from the Pixar films, gives you the chance to become "honorary toys" and hang out Woody and Buzz.

Some guests waited nearly five hours on Saturday to ride the land's main attraction, Slinky Dog Dash. The family-friendly ride holds 18 guests and travels through "Andy's backyard."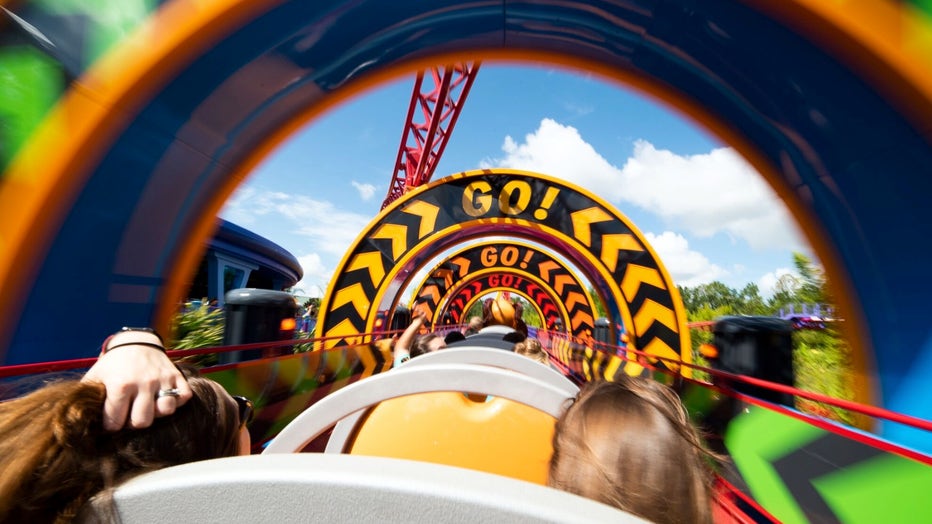 Credit: Ryan Pastorino / Tribune Media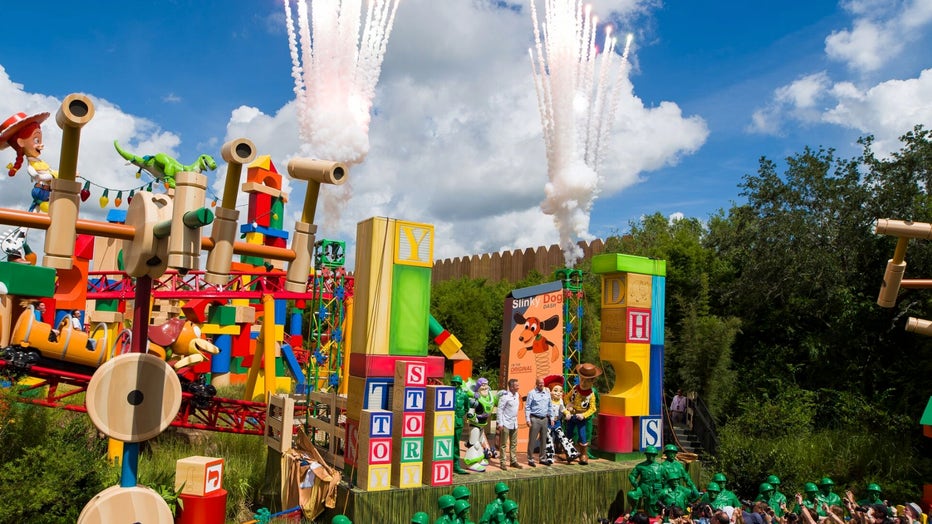 Credit: Ryan Pastorino / Tribune Media

The 11-acre land, first announced in August 2015, includes two other attractions: Alien Swirling Saucers and Toy Story Mania.

Woody's Lunch Box serves up soda floats and sandwiches to all of the "honorary toys" in Andy's backyard.

On Friday, Disney celebrated the new land during a dedication event. Tim Allen, the voice of Buzz Lightyear, participated in the opening ceremony.

"The Toy Story films and characters hold a special place in our guests' hearts, as we've seen with the continued popularity of Toy Story Mania! and nearby character greetings with Buzz Lightyear and Woody," said Phil Holmes, Vice President, Disney's Hollywood Studios. "Toy Story Land gives our guests a chance to become part of the story in a whole new way. From welcoming our guests to the new land to bringing fun to every moment of their visits, our Cast Members are ready to make Toy Story Land a place where families create cherished memories."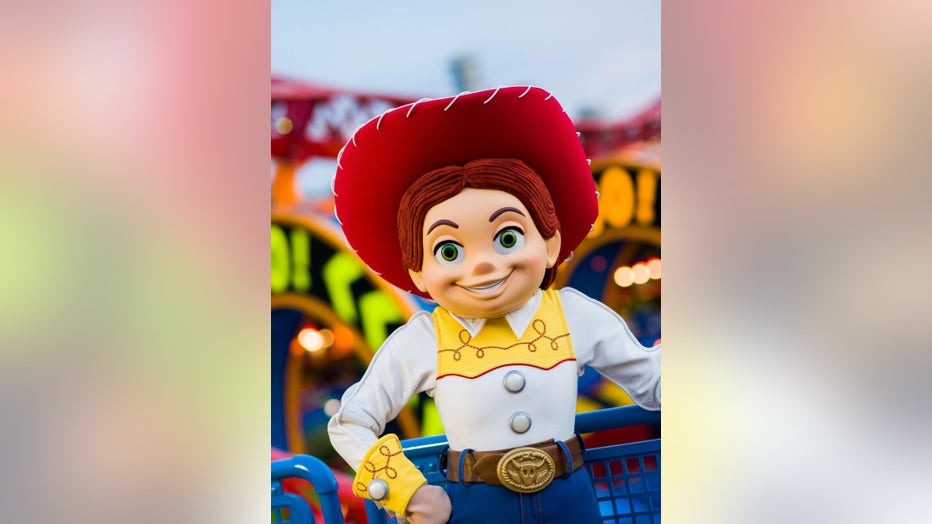 Credit: Ryan Pastorino / Tribune Media


Toy Story Land is part of a multi-year project at Disney's Hollywood Studios that includes multiple new attractions and the highly anticipated Star Wars: Galaxy's Edge, slated to open in late 2019.

Also on Friday, Disney announced a new Lightning McQueen show coming to Disney's Hollywood Studios in 2019. Disney says Lightning McQueen's Racing Academy "will welcome guests to the world of Cars and bring them face to face with racing legend Lightning McQueen."

Slinky Dog Dash: At a Glance

"Jumping on the coolest canine toy ever, guests are in for a rollicking good time as Disney's Hollywood Studios unleashes Slinky Dog Dash in the new Toy Story Land at the Walt Disney World Resort. This multi-launch, family-friendly roller coaster careens around bends and "catches air" over camelback humps as it runs across the 11-acre land."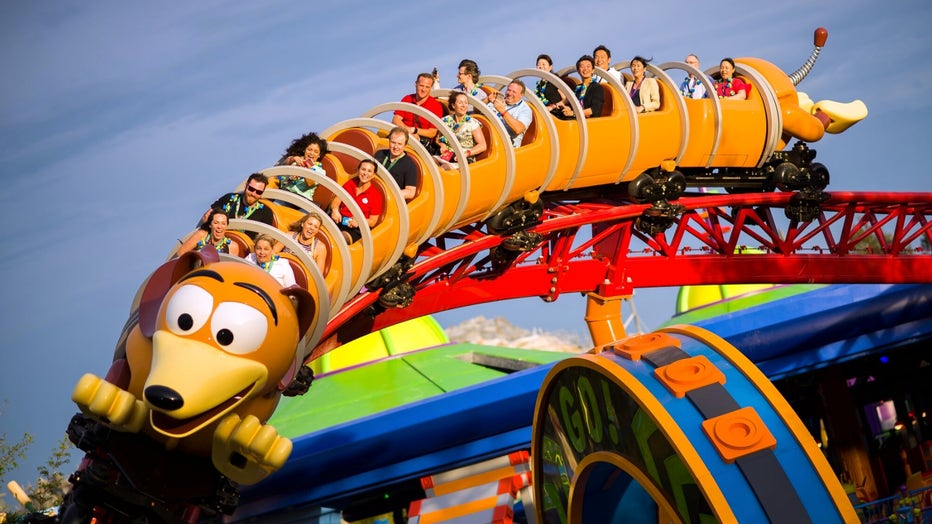 Alien Swirling Saucers: At a Glance

"Three-eyed Toy Story Aliens take guests on a whirling flying saucer ride in toy rocket ships as part of Alien Swirling Saucers, one of the new attractions inside Toy Story Land, opening June 30 at Disney's Hollywood Studios."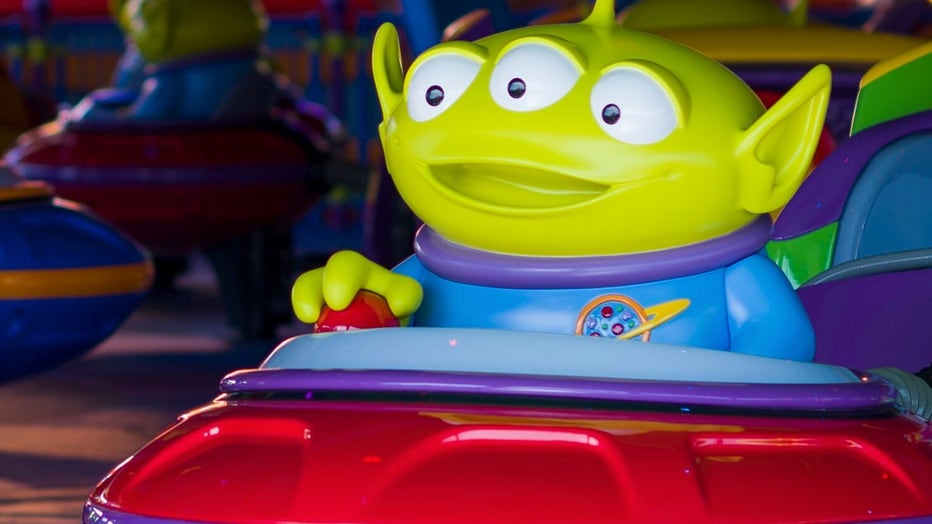 Credit: Ryan Pastorino / Tribune Media