Tough golfer uses tee to dig Black Widow spider venom out of her ankle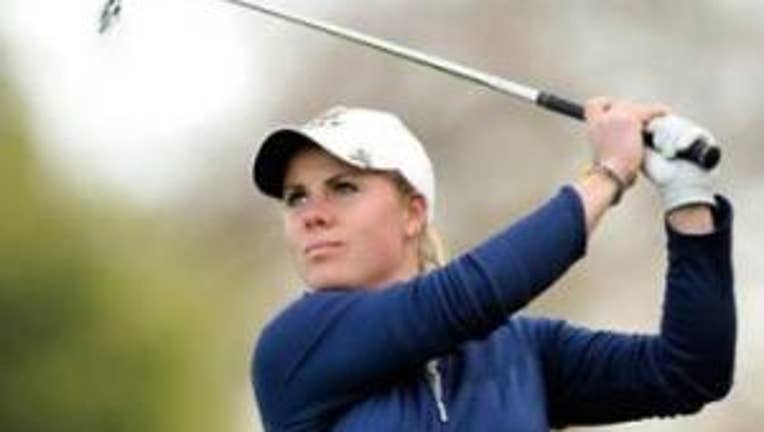 CANBERRA, Australia -- A rookie golfer from Sweden playing in an LPGA qualifier in Australia didn't let a bite from a Black Widow spider interrupt her play. She simply pulled out a tee, jabbed it into the wound on her ankle and drained the venom out.

She then continued to play.

According to Golf Digest Woman, Sweden's Daniela Holmqvist was on the fourth hole of the Royal Canberra Golf Club on Tuesday when she felt a sharp stab in her ankle. When she looked down, she saw a large black spider with a red spot on its back. After swatting it away, she doubled over in pain. Local caddies told her it was a Black Widow.

As her leg started to swell and the pain grew, she pulled a tee out of her pocket ("it was the only thing I had handy," she told Svensk Golf) and used it to cut open the wound so she could squeeze out the venom.

"A clear fluid came out," she said. "It wasn't the prettiest thing I've ever done, but I had to get as much of it out of me as possible."

Holmqvist decided to play on, with medics following her for the remaining 14 holes.

She shot a 74, which, unfortunately, left her out of the tournament.