Top 5 local April Fools' Day pranks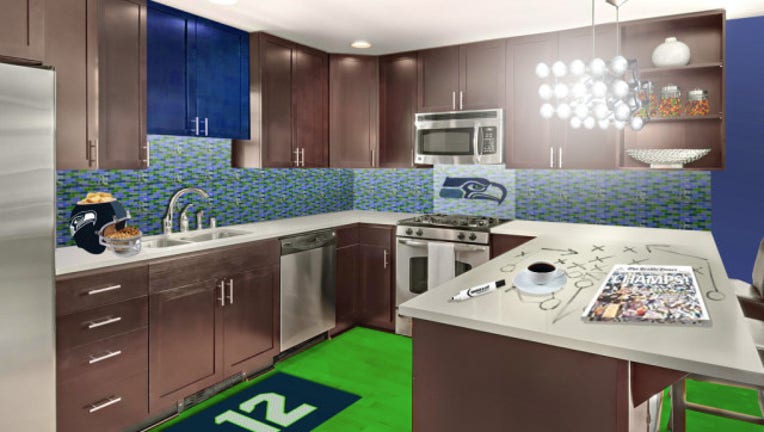 article


SEATTLE -- In what is known as the most dangerous day on the internet, many local companies are getting into the spirit of April Fools' Day.

Below is our Top 5 list of local 2014 April Fools' Day pranks:

5. Pete Carroll says Russell Wilson will play for the Wisconsin Badgers 

Pete Carroll pulled a fast one on Hawks fans everywhere Tuesday when he tweeted Russell Wilson accepted an invitation to practice with the NCAA Final Four Team. Much to the chagrin of Badgers fans everywhere, Carroll later joined 710 ESPN to say Wilson wouldn't be suiting up for the Badgers.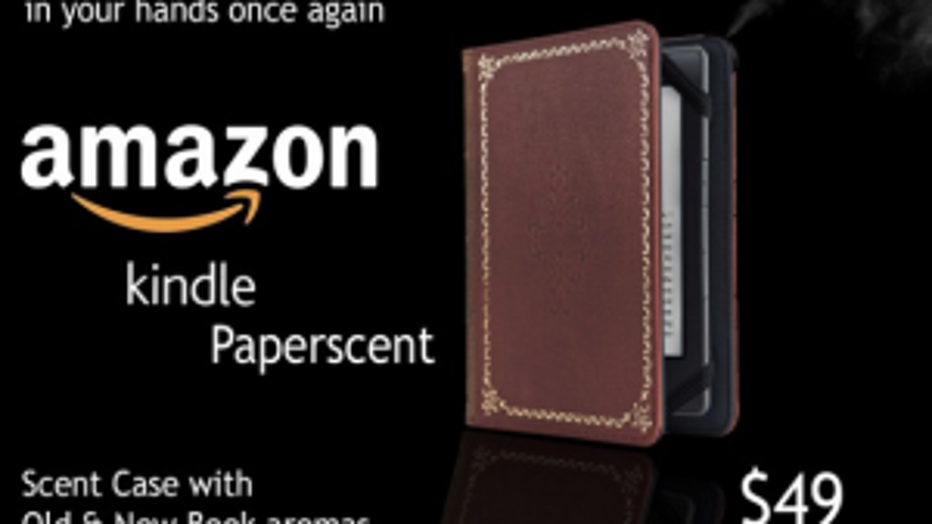 4. Amazon Kindle Paperscent, by Stuff. TV

Ever wanted to harness the unmistakable smell of a classic novel? According to Stuff.tv., Amazon will soon release a Kindle Paperweight that emits the delicate fragrance of an old-timey book.

What better way to get classic the smell of an old book?

3. Costco Coffee signs go up on Capitol Hill 

Could you imagine a gallon of coffee for only $20? Costco Coffee's new location on Capitol Hill brings out the penny-pincher in even the most steadfast of coffee snobs.

Signs on the formally vacant rental building on the corner of Broadway and Union advertise a no-frills coffee sipping experience that features over-sized cups, luxurious decor and self service.

But alas, the coffee shop is not to be. In fact, a brewery is opening int he location. See more on CapitolhillSeattle.com.

2. Dicks Drive-Ins delivery by drone 

What better way to get a Dick's Deluxe Burger than if it was delivered straight to your door?

 




1. Giant football-shaped apartment complex for Hawks fans  

The real estate website Findwell.com really went all out for their April Fools' Day prank. They introduced Seattle's newest condominium community, 12 Hawks Nest.

Rumored to combine "sleek modern architecture and luxurious accommodations," each apartment will feature dovetail cabinetry with Seahawks blue accents, Fathead graphics of your favorite player in each residence and a Gatorade rain shower.

The apartment building even features downtrodden guest suites for visitors from San Francisco.

But the best amenity? On-call beer vendor room service.

Click here for more.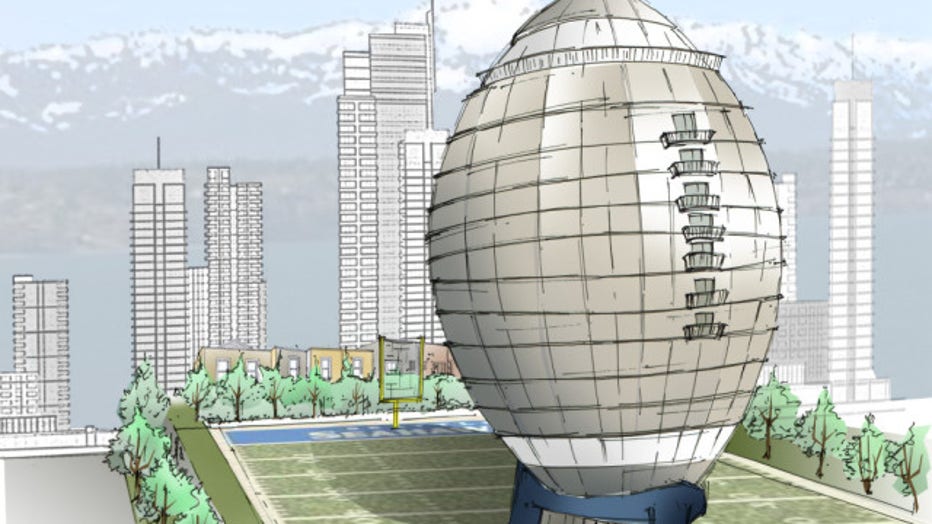 Architect's rending or the 12th Hawks Nest