'Tis the season for shipping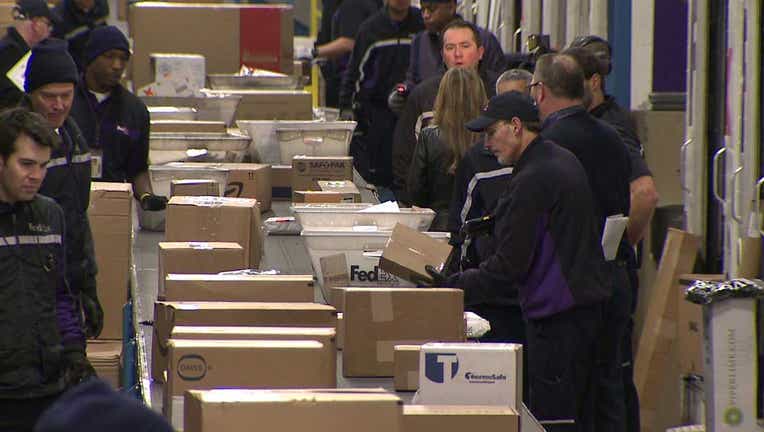 Christmas is 14 days away and for the employees at FedEx, today is the busiest day of the year. Called Green Monday, it's the kickoff to the busiest online shopping week of the year and the best deals in December.

"That's the perfect way to describe it, organized chaos," Mary Beth Cahoon, a driver with FedEx, said.

Dec.10 has typically been the busiest day of the year for FedEx -- nationwide, the company will process 19 million shipments today, or about 200 packages every second.

"We can barely concentrate by the time Christmas comes," Cahoon said.

"There's a lot of steps, we kind of kid that we just deliver cardboard but there's a lot of detail that goes on," Kevin Caswell, a senior manager for FedEx in Seattle, said.

FedEx has more than 90,000 vehicles and 660 planes to help deliver packages, along with 300,000 regular employees and 20,000 seasonal workers.

FedEx estimates that between Thanksgiving and Christmas, it will process 280 million packages, up 13 percent from last year.

To learn more about the deadline for holiday shopping, visit FedEx's website.