Tires slashed on up to 160 vehicles in Marysville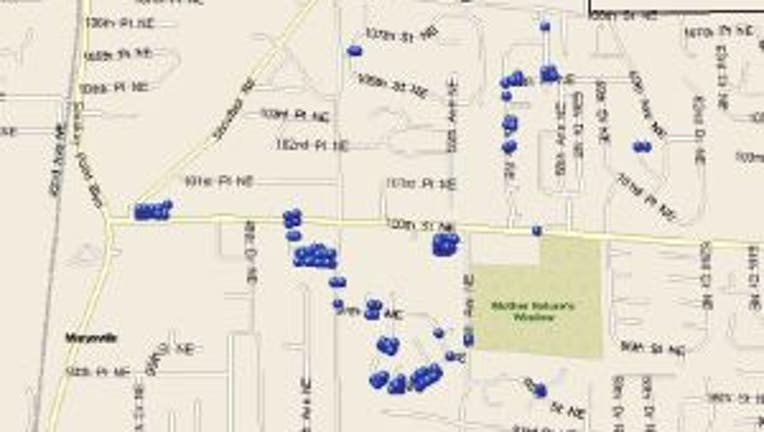 MARYSVILLE -- Police on Friday were investigating a major vandalism case in Marysville -- the slashing of tires on up to 160 vehicles Thursday night and early Friday.

All of the slashings occurred in central Marysville, police said.

"We are indicating an estimate of 140 - 160," a police spokesman said. "We've had 132 vehicles reported through 911, but also know that there are victims who chose not to report their crime.

"At this time there are no suspects," the spokesman said. "We are asking for the public to call if they have any information about these crimes. In addition, with the increased use of residential security cameras, we are asking for folks to review their video footage for any suspicious activity that may have been captured."



One of the victims, Teresa McGuire, said Friday, "None of us were able to drive a vehicle to work today."

Four cars in her family were vandalized, with 13 tires slashed, including on a new car bought only two weeks ago.

When David Nakao got up Friday morning, he thought his son was joking.

"I thought he was kidding me.  I came out (and said), They slashed my tires!" Nakao said. "He said, ' I told you.'"

Nearly every other family on 98th Place SE  was dealing with punctured tires. Police said tires on up to 160 cars were were slashed, all within a 1 mile radius.

"Whoever it is, I would like to say, 'You are sick and you need help,'" McGuire said.