Tips from public lead to arrest of Roy man in fatal hit-and-run of bicycling grandmother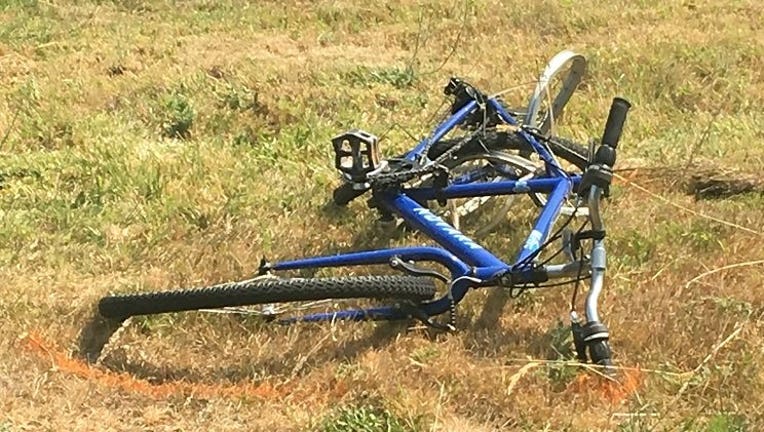 OLYMPIA, Wash. -- A 37-year-old  man from Roy was arrested Tuesday for allegedly hitting and killing a 66-year-old grandmother who was riding her bicycle on the shoulder of State Route 7 near Eatonville last Thursday and then driving off.

On the morning of Aug. 9, Susan Rainwater, 66, of Eatonville, was riding her bike on the northbound shoulder of SR 7 approaching 320th Street East  Rainwater was struck as a vehicle, also traveling northbound, left the roadway and hit the woman from behind, the Washington State Patrol said.

Rainwater's body was found in a ditch hours later by a passerby who noticed her crumpled bicycle on the side of the road.

The State Patrol tweeted a photograph of a vehicle part found at the scene and it said Reddit.com users identified the part as that of a mid-1980s Chevy truck headlight assembly.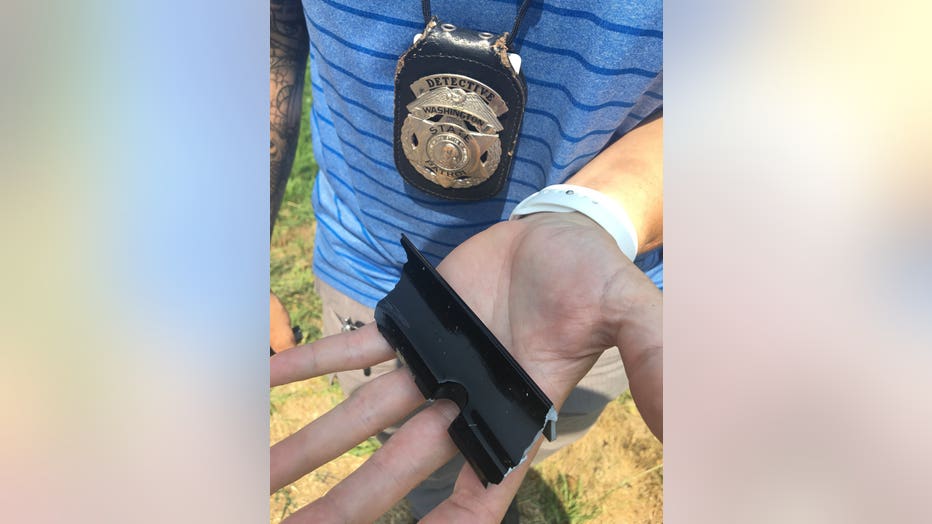 This black item is believed to be part of the vehicle that struck the bicyclist.(Photo: Washington State Patrol)


On Friday, an anonymous tip was received by the Pierce County Sheriff's Department that included a vehicle license plate number and described front-end damage to the right side headlight assembly of a local pickup truck.

"This tip led detectives to the location and arrest of 37-year-old Jeremy Simon (of Roy) on Tuesday morning," the State Patrol said. "Simon was booked into the Pierce County Jail for vehicular homicide and hit and run resulting in death."

The State Patrol said Simon is "known to drive a 1986 Chevrolet K-10 pickup registered to his father."

In addition, the State Patrol said, "Simon admitted to detectives that he fled the scene after striking Rainwater."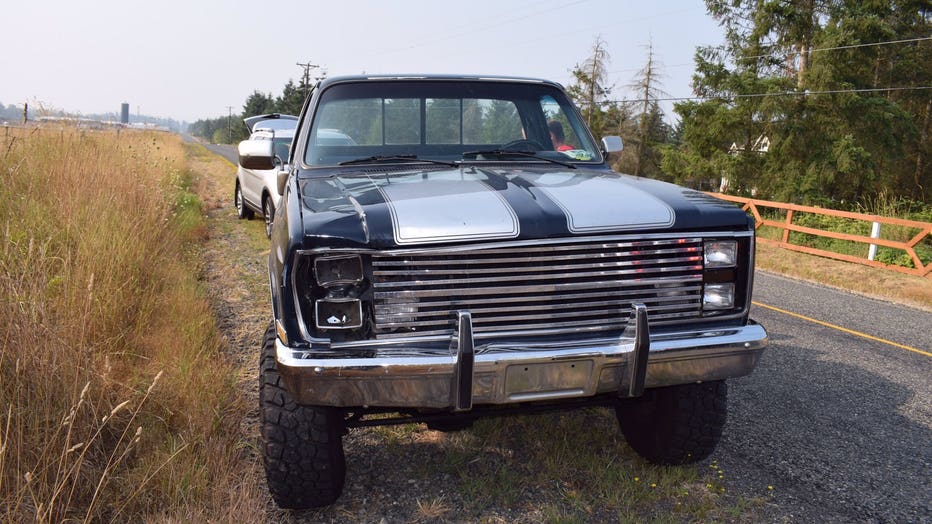 The Chevy pickup believed to have been involved in a fatal hit-and-run near Eatonville on Aug. 9.(Photo: Washington State Patrol)


The State Patrol said their tweeted photo of the broken vehicle part found at the scene received more than 600 comments on Reddit.com from car enthusiasts and mechanics around the nation.

"The WSP and its detectives would like to thank the community for their assistance with providing numerous tips and leads that helped solve the case."