Tiny tree returned to 'world's smallest park' in Portland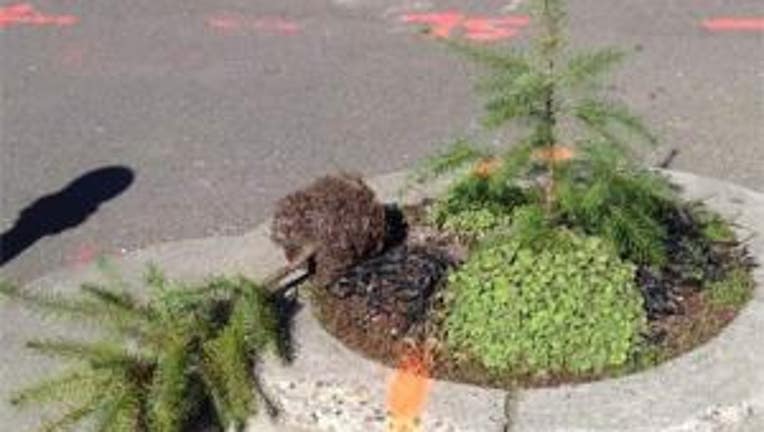 PORTLAND (FOX12/Portland) -- A little tree taken from the space in downtown Portland known as the "world's smallest park" was surprisingly returned after being ripped out of the ground.

A Portland Parks & Recreation spokesman said the tree was taken sometime last week from Mill Ends Park at Southwest Naito Parkway and Taylor street, but there was no suspect information.

The story made the rounds in the local media Thursday and then sometime overnight, the uprooted tree was placed back inside the pint-sized park.

The thief apparently had a change of heart and left the tree next to the newly planted baby Douglas Fir that was put in the ground by parks and recreation workers Wednesday.

The tree that was stolen has found a temporary home in Portland Parks & Recreation's downtown offices and the goal is to evaluate it and hopefully replant it within another city park.