Tiny bear cub left unable to walk after severe trauma makes remarkable breakthrough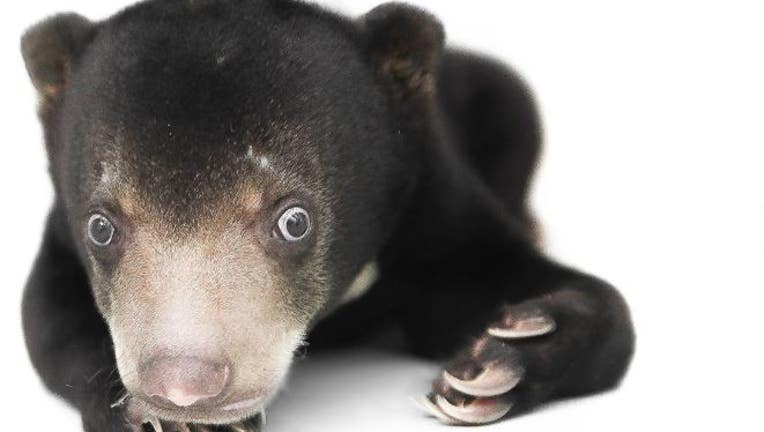 article


OSBORNE PARK, Australia -- When Blue the bear cub came to the folks at Free the Bears he couldn't walk.

Veterinarians surmised that the tiny little guy likely suffered serious physical trauma at a very young age and thus was suffering from major spinal problems.

"After his rescue, we gathered veterinary opinions from Cambodia and around the world with a lot of advice, as well as the difficult consideration of euthanasia if he began to show signs of pain, or his condition worsened," wrote a representative from the rescue organization on its Facebook page.

Blue's caretakers saw a spirit in him that made them believe he was a fighter. So they used donor funds and started a regiment of medication, supplements and strength training.

Then a stroke of luck and a bit of competition arrived in another bundle of energy.

"Not long after his arrival, new cub Baker was rescued, and his rambunctious spirit meant that Blue had no choice but to constantly build up his strength," wrote the rescuers.

24-months later Free the Bears has shared a video of Blue walking on his feet, climbing and playing.




He still gets tired very easily because it is so much more work for him and he still can't keep up with Baker. But he hasn't given up and neither have his caretakers.

"Blue is still a very young, growing bear and is not out of the woods yet, but he is dearly loved and we at Free the Bears are so happy with his progress. "