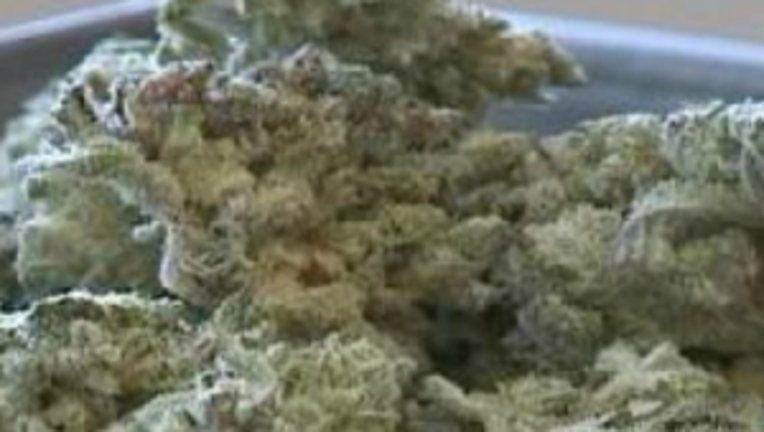 Inside the Green Hope Patient Network Dispensary in North Seattle, every strain of marijuana, in every conceivable form is sold to people with verified prescriptions.

How is this legal?

It's neither legal or illegal," explains Philip Dawdy of the Washington Cannabis Association. State law does not say anything specifically about dispensaries or co-ops."

The legislature is working on a bill that would clarify the state's 12-year old medical marijuana law. It would make operations like this one completely above board. And now, there is a growing movement to completely legalize marijuana here.

"Five years ago, I don't think people were ready to talk about it, ready to say, "we are ready to legalize marijuana" out loud", says State Rep. Mary Lou Dickerson from Seattle. "I wasn't ready."

She's ready now. She has proposed a bill that would make pot available in state liquor stores.

"This is a win-win bill, Dickerson says. First of all, we win because we raise $400 million for healthcare, we say that we would no longer criminalize marijuana, we have a win in creating legal jobs to manufacture hemp products", Dickerson says.

"I don't think there is a chance that is going to happen", says Douglas Hiatt.

Hatt is the Chairman of a group called "Sensible Washington". He says the people will have to force the legislature to create a realistic framework for marijuana distribution.

His group is gathering signatures for an initiative modeled after the repeal of prohibition in 1933.

"Basically what the initiative does is removes all civil and criminal penalties for adult marijuana use, growing of hemp, anything related to marijuana", Hiatt sayshe initiative would then require the legislature to figure out how to tax and regulate it.

Hiatt launched a similar initiative last year, but it didn't get enough signatures to make the ballot. Dickerson proposed a legalization bill last year as well - it never made it out of committee. Both say the conversation about pot legalization has changed dramatically in just the last several months. Part of the reason could be medical marijuana dispensaries that are sprouting up by the dozens across the state.

"I think we were a part of that. I think prop 19 was a part of that. I think that people, when economic times are tough--like they are right now-- I think people are looking for real solutions to real problems," Hiatt says.

"I think the discussion around medical marijuana has driven a lot more realization that we need to be smarter about our marijuana policies," Dickerson says.