Thunderbirds fans score big on toy drive
KENT -- The Seattle Thunderbirds hit the ice Saturday night but before they dropped a puck, fans were scoring some goals of their own, tossing in toy after toy into giant boxes.

The hockey fans don't just love their Thunderbirds, but kids as well. The boxes were filled to the brim with gifts during the toy drive for The Forgotten Children's Fund. Q13FOX and Les Schwab are teaming up to collect toys for  children and families in need.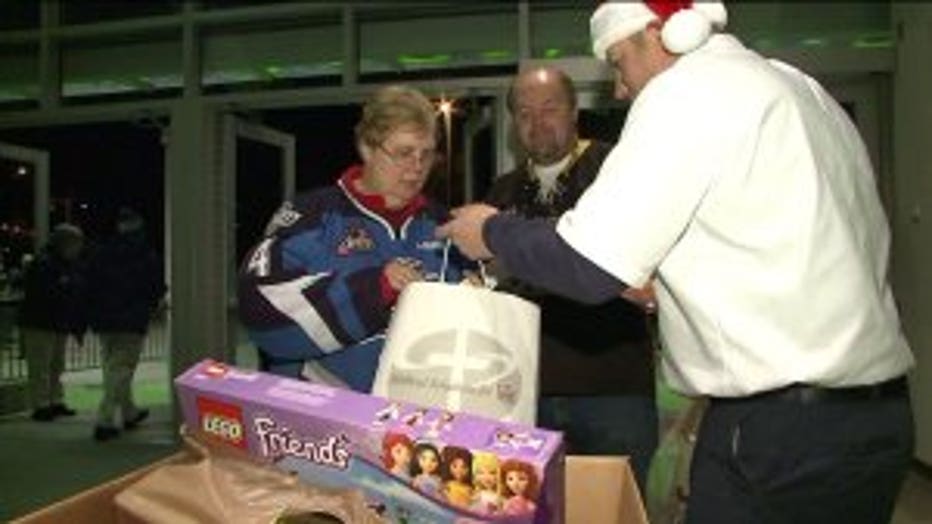 "We look forward to meeting our customers, shaking their hands, and making many kids happy this holiday season," said David McAllister, with Les Schwab.

"We're very fortunate, we have grandchildren, and they get what they want," said Lynn, a Thunderbirds fan who dropped off several toys. "Other kids should get the same thing, so we try to help out."

The Thunderbirds will hold toy drives at their next two home games as well, Dec. 13 and 17.

To donate anytime, bring an unwrapped toy to any Les Schwab Tire Center.