Three teens plead guilty in "Tuba Man" death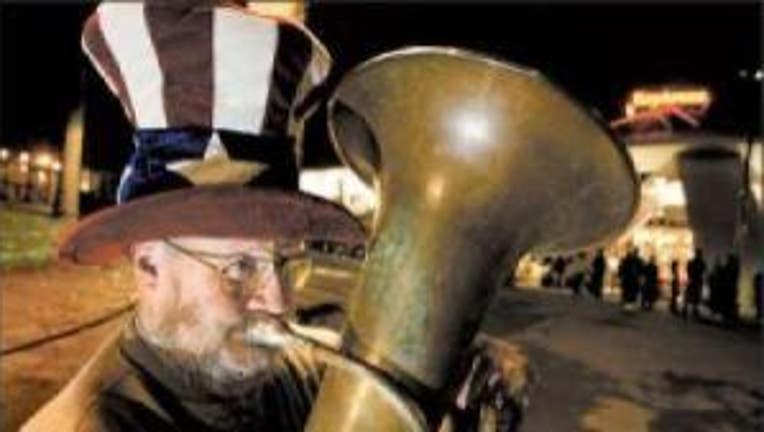 SEATTLE -- Three teenagers pleaded guilty Friday afternoon in the beating death of Edward McMichael. He's the street musician many Seattle sports fans knew as "Tuba Man".

The King County Prosecutor's Office says two 16-year old boys and a 15-year old pleaded guilty to first-degree manslaughter. The 53-year-old McMichael was beaten near 5th Avenue and Mercer Street on Oct. 25, 2008. Nine days later he died from his injuries.

The prosecutor's office says the 15-year-old that punched "Tuba Man" and ultimately caused his head injuries will spend nine months in juvenile detention, the two 16-year-olds will be locked up 18 months for McMichael's death and an unrelated robbery.

Prosecutor Dan Satterberg says his office went five months with few leads and witnesses and decided to offer the plea deal in order to bring justice and closure to the case. Satterberg says this was the best his office could do under the circumstances.

"That sentence mandated in juvenile law is in adequate, it is not enough time it is not enough punishment for this crime, but it is the law and it was the option we had to solve this case," said McMichael.

At McMichael's old hangout Zeek's Pizza, friends like Jeff Orton believe the teens got off easy.

"I don't think it's enough he was such a great guy, such a staple in Seattle. Everybody knew him and he was beaten to death, I mean he was beaten to death;  he was murdered," said Orton.

The three will be sentenced in King County Juvenile Court on April 22. The Prosecutor's Office says McMichael's brother is expected to be there for it.