Three people rescued from waters off Kingston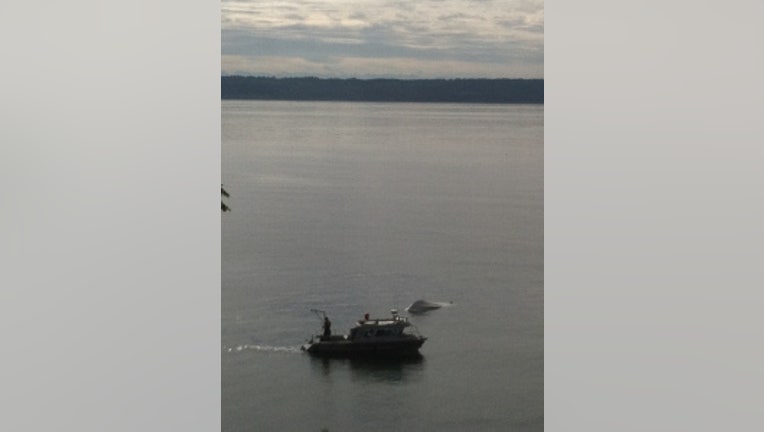 KINGSTON - Two adults and a teenager were rescued from the frigid waters off Kingston when their small fishing boat capsized Saturday morning.  North Kitsap Fire and Rescue crews were dispatched around 8 a.m. after a 911 caller reported seeing people in the water near an overturned boat, the NK Fire and Rescue reported.  The boat was approximately 50 yards off shore as fire crews launched their rescue boat from the Kingston marina.

The MV Spokane ferry, which was approaching the Kingston ferry dock , launched its rescue boat to assist in the rescue, the NK Fire and Rescue reported.  When rescuers arrived at the overturned boat, only the adult male was there.  The others, an adult woman and her grandson, had made it to shore.  The fire department said they both had life jackets.

The man rescued, who was the  boat's operator, told investigators that he had launched the boat from the Port of Kingston Marina and were heading out to go fishing, when the boat began to take on water.  As the boat took on more water, the man turned the boat towards shore, the fire department reported.

The U.S. Coast Guard and the Washington State Department of Ecology responded to the scene, as the boat was reported to have fuel aboard.