Thousands send off Super Bowl bound Seahawks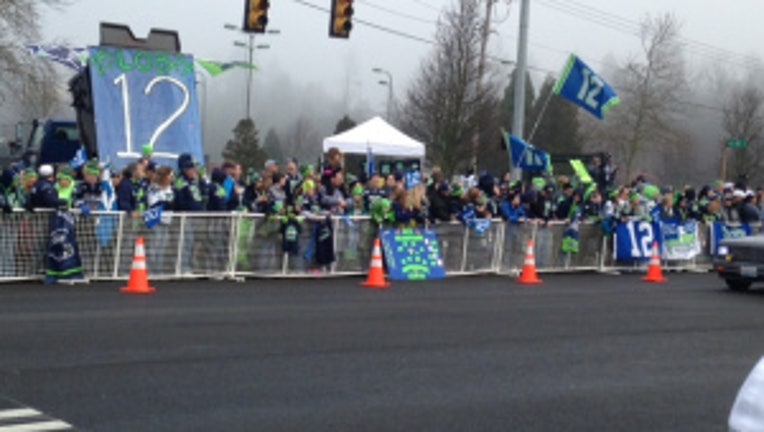 article
SEATAC- If you were stuck in traffic on Interstate 5 around 10:30am Sunday morning near SeaTac, here's the reason why.  Thousands of loyal Seahawks fans came out to cheer the team as their charter buses went by on South 188th Street, en route to the airport.  The fan faithful lined the street for miles, the Seattle Times reported.  Hundreds of fans cheered the team earlier at the VMAC practice facility in Renton.

When the team buses went by the fans went crazy, even tearing down the crime tape meant to hold them back, the Times reported.  Some fans even filled the street, the buses slowly making their way through the crowd.

Chants of "Sea-Hawks!" resounded through the crisp morning air, and the 12th man signs waved back and forth.

"It's kind of nice seeing how much more excitement there wasn than 2005.  We wouldn't expect anything less than the Super Bowl, I thin, as fans," Eddie Perdomo told the Times.

As the team buses went by, two workers from the Doubletree hotel joined the crowd, wearing their Seahawk team colors, under their pin-striped suits, the paper reported.

"I'm the boss," one of them joked, "I got some Broncos fans in there watching the desk."