Thousands of runners compete in Tacoma City Marathon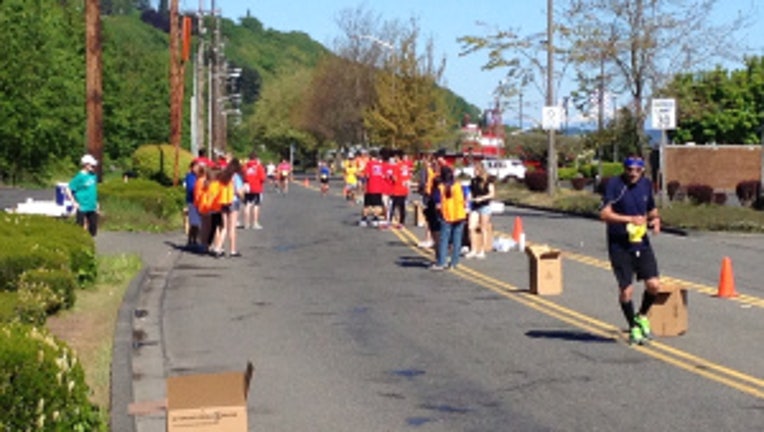 TACOMA - You couldn't have picked a nicer day for Sunday's Tacoma City Marathon.  More than 2000 runners started the race at the Tacoma Narrows Bridge, then crossed the Tacoma Narrows Bridge, the race course continuing along Ruston Way and ending  in downtown Tacoma.  Tacoma police increased security for the race, in light of the Boston Marathon bombings.

Tacoma police spokesperson Loretta Cool told The News Tribune that an explosive ordinance disposal team was on site for the race.  Police were also stationed along the race course, along with an extra ambulance at the finish area medical tent.

Many runners said that while the Boston Marathon tragedy was on their minds, they wanted to compete in today's marathon, as a tribute to those injured and killed in Boston.