Thousands of apples spill on I-405, quickly become apple sauce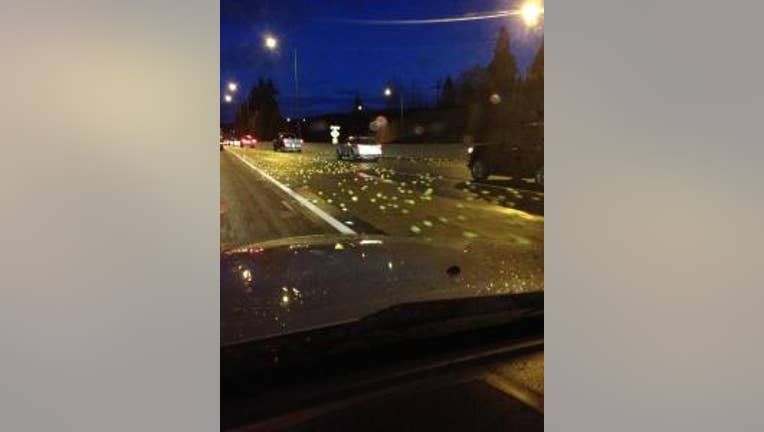 article


BELLEVUE, Wash. -- A truck spilled thousands of apples during the evening commute Thursday on Interstate 405 east of Seattle, and drivers quickly turned the wayward fruit into apple sauce.

Some drivers on I-405 near Bellevue tried dodging the green apples, others just ran right over  them, smashing the fruit to bits.



The cause of the accidental spill was not immediately known.