Thousands brave rain, long lines for McDonald's Szechuan sauce. 'I drove from Spokane'
SEATTLE -- A McDonald's promotion worked a little too well. On Saturday, people lined up around the block at McDonald's restaurants in Seattle and in almost every city across the country for the fast-food chain's Szechuan sauce.

McDonald's brought the famed sauce back just for one day, sparking the huge response.

"I actually drove from Spokane, Washington. So, yeah, I really did. I drove from Spokane, Washington and I was able to get in line and I was able to get a sauce," an excited patron told Q13 News.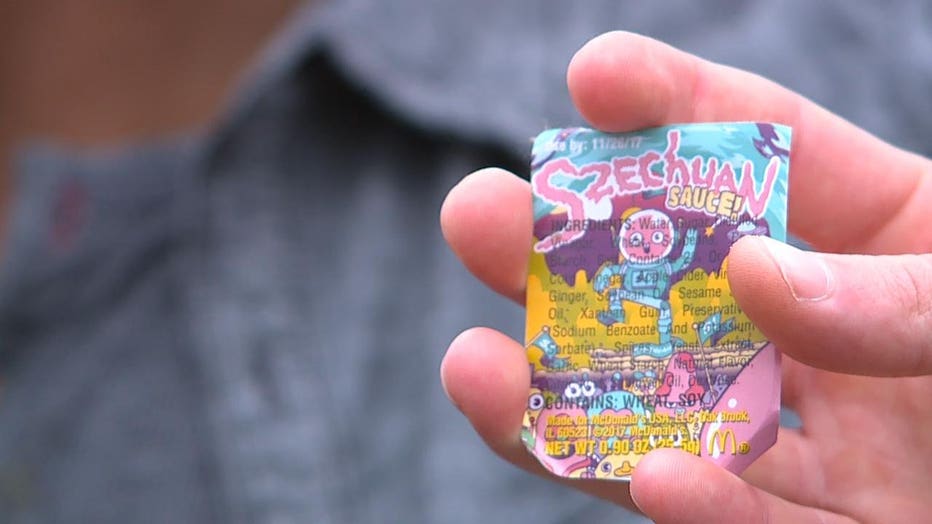 McDonald's Szechuan sauce. (KCPQ)


The sauce was first released as a promotional item decades ago for Disney's "Mulan," but recently made its way back into the national spotlight after it was referenced on the cartoon "Rick and Morty."

When McDonald's announced the sauce would be available at some stores beginning Saturday, plenty of fans were excited.

However, that excitement faded to disappointment and even anger.

All but three restaurants in Washington were sold out of the sauce almost immediately. Some lucky earlier risers were selling their packets for $100 a piece.

McDonald's released statement Sunday saying, "Szechuan sauce is coming back once again this winter."

And this time it won't be one-day-only.

"We're bringing more, a lot more, so that any fan who's willing to do whatever it takes for Szechuan sauce will only have to ask for it at a nearby McDonald's," the fast-food chain said.