'This is my way of keeping them alive in my heart': Centralia Dad brings tragic lessons to classroom


OLYMPIA, Wash. -- "What I do for a living is communicate with people," said Brad Tower in front of an elementary school class in Olympia. "I actually work to change laws."

But, with Olympia firefighter Dave Frost, Brad Tower is helping this class brainstorm a project to start a fire safety campaign at their school.

"I was nervous about it," confesses Brad after it was over.  You see, Brad Tower is putting a personal face on fire danger-- actually, three faces. Ben. Maddie. Sam. "This is the first time that I've come and talked in public about the details of the fire."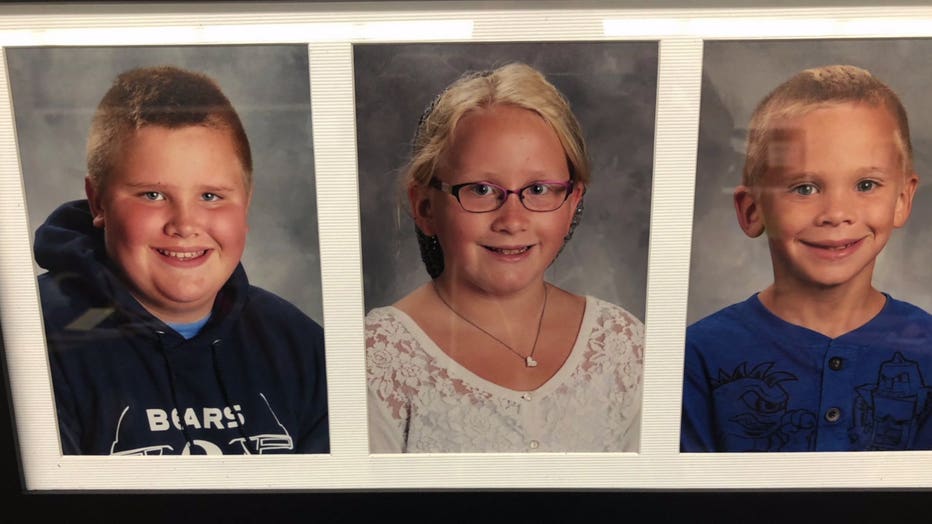 All three kids perished in a house fire at Brad's ex-wife's house in March 2016.

"It raised the temperature there in those rags, until the rags caught on fire all by themselves," he tells the kids.

The fire that night in Centralia had spread to the kids' upstairs bedrooms before their mom awoke in a downstairs room. Smoke detectors either didn't work or had been disabled by taking out the batteries.

"No electricty, no gas," says Brad to the students. "Just the rags, the oil inside the rags-- and they happened to be sitting right near the couch."

And if things had gone differently, his son Sam would have been old enough today to be sitting here in Mrs. Sondgroth's classroom. About half of the honors students in this room attended class with Sam at some point.

"They remember," says teacher Tracey Sondgroth. "And it was very powerful for them when they passed away."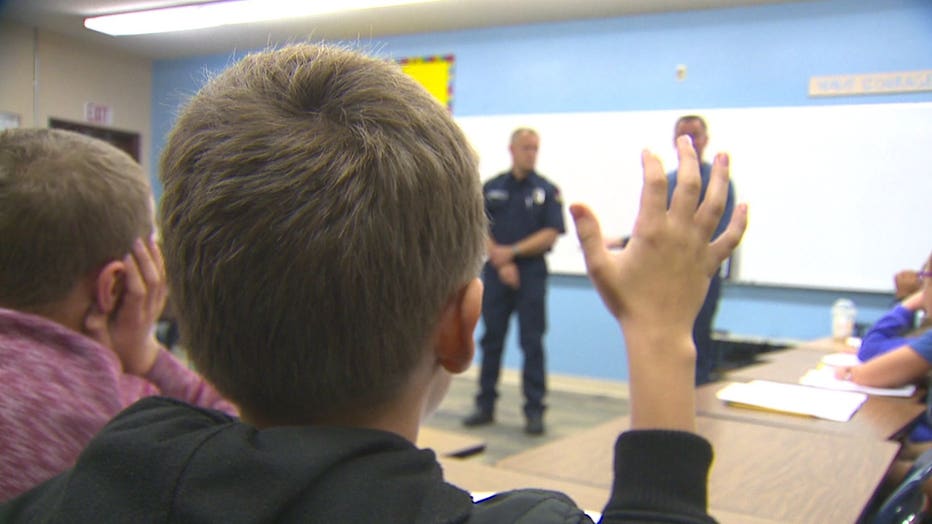 Mrs. Sondgroth says that means the lessons taught in her class on this day are much more impactful for both the students here and their teacher today too.

"So he feels a mission," says Sondgroth. "I guess to share what really would have made a difference. I'm just so pleased that Brad was able to use his experience that he has such a heart for the community."

This current project fits right into Tower's expertise as a communicator. It's a nationwide program called the Paradigm Challenge. Songroth's 4th/5th split is one of two classes from Evergreen Christian that will be participating. The goal is to come up with ways to positively affect change in their communities-- and the winning idea can win grant money for their school.

This isn't the first time he's helped out the schools his kids attended. He's made special coins in his oldest son Ben's name for as awards for other football players at the K-8 school that show leadership and good sportsmanship on the field. For his daughter Maddie he helped with a reading challenge at Evergreen Christian Elementary in her name. Three trees cherry trees are planted in his kids names too on the campus there-- right by the main office building.

It was in front of those trees on a bench on this sunny fall morning where we had a chance to sit with him about his healing process.

"When called and told me that Sam's former classmates for the Paradigm Challenge wanted to do fire safety in his honor... " says Brad with a long pause. "Yeah, I sat there and cried on the couch. And I said, absolutely. What can I do? How can I help? Sam was an amazing little athlete. So, if this could happen to him then I think can see it could happen to them or anyone."

He says it's been a long and difficult two years dealing with his overwhelming loss. "There was a long stretch where getting up in the morning was a real challenge. But what I found was that if I had something to do that day-- especially when it was something that was to honor my kids-- then it was no struggle at all to tackle the day."

Even the date of the fatal fire, March 4th, he's used to march forth into the next chapter of his life-- but not forgetting his precious past. He's remarried and has a newborn daughter. But as the fire safety campaign gets off the ground-- he says he'd be delighted to come back.

"My living on in my kids' memory-- and doing good things in their memory-- this is my way of keeping them alive in my heart."