Third person arrested after murder of 16-year-old Randle boy


CHEHALIS, Wash. -- Police Tuesday night arrested a third person in the murder of a 16-year-old Randle boy whose body was found in a shallow grave last month.

According to Chief Dusty Breen with the Lewis County Sheriff's Office, Kindra Adamson, 43, was arrested in Yakima County by the US Marshall Service. Breen identified her as the mother of two brothers charged in the teen's death. She is being held for investigation of 1st degree rendering criminal assistance.

"Our agency will continue to hold those involved in this horrific act responsible for their actions," stated Sheriff Robert Snaza. "This includes anyone else who may be identified as part of this investigation in the future."

Jonathon Adamson, 21, and Benito Marquez, 16, are charged in Lewis County Superior Court with first-degree murder, first-degree rape, tampering with physical evidence and unlawful disposal of remains in the death of Benjamin Eastman.

Prosecutors decided to charge Marquez as an adult. The judge ordered them held on $10 million bail.

According to charging documents from the Lewis County prosecutor's office:

Cell records show the brothers lured Eastman into the woods for a camping trip in the early morning hours of June 24, but they planned to assault him.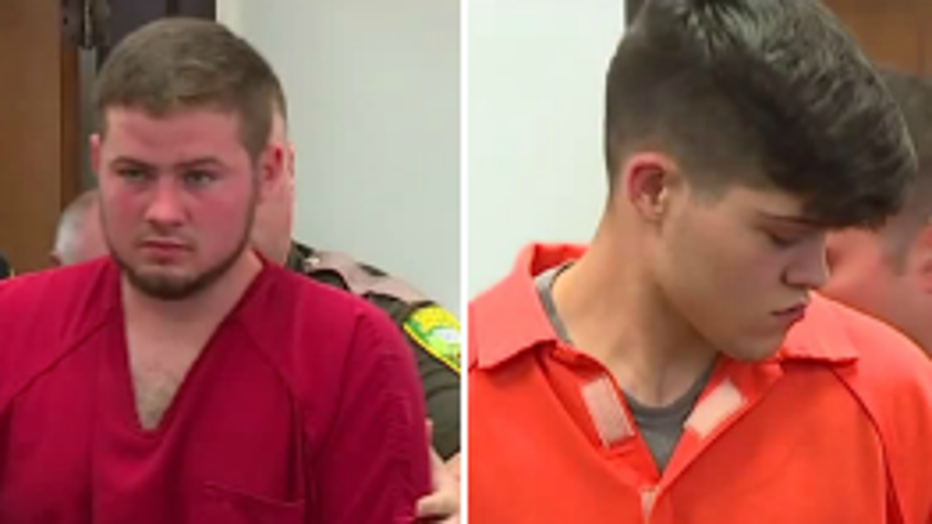 Jonathon Adamson and Benito Marquez