Thieves attempt carjacking, but can't get away in a stick shift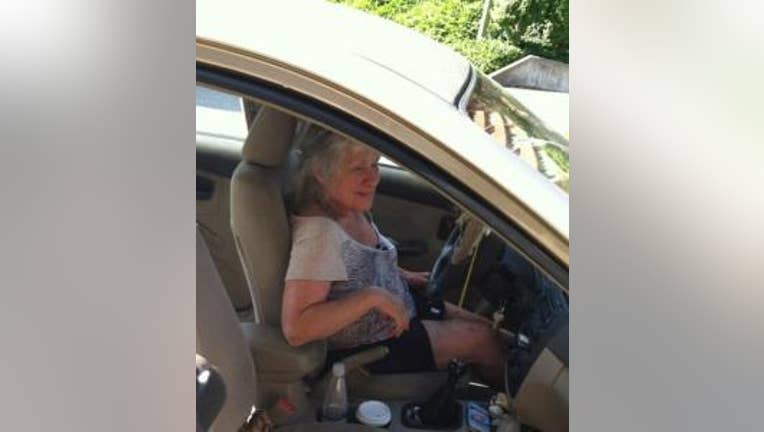 SEATTLE - A 70 year old woman is stopped by three young men with a gun right outside her Seattle home. They got her keys, but they didn't get away with her car.  That's because when the would-be thieves got in Nancy Fredrickson's car, they discovered it was a stick shift. None of them knew how to drive a manual, so they ended up ditching the car and running away.

Nancy Fredrickson had just returned home yesterday afternoon, after buying some things at a garage sale. She was getting her purchases out of her trunk three young men approached her and told her they wanted her car keys. She says at first she thought it was a joke.

"But he said again I want your car keys," she says. "That's when I saw the gun."

Fredrickson threw her keys on the ground. Even though she's got a black belt in karate, she says she was trained on when to fight and when not to. As a 70 year old woman, she knew she didn't stand a chance against a gun.

"I'm glad I didn't panic, I was proud of myself."

It was the thieves who panicked, when they got into the KIA and discovered it was a stick shift.

"I could hear them trying. They put the keys in, they turned the lock, but they couldn't figure out how to get it started."

The three men gave up and took off running through a nearby parking lot. They were caught on surveillance video, but police haven't been able to identify or catch them yet. Fredrickson hopes someone recognizes them and turns them in, but she says she's not angry about what happened.

"Afterwards I just said Father, forgive them for they know not what they did."

She's just glad she's still got her car, and she wasn't hurt.

"I'm 70 yrs old," she says. "I've got a lot of life left in me."

The three suspects were young black men, possibly in their teens. They were wearing hoodies, and last seen Saturday afternoon running north on 14th Avenue towards Yesler way. If you have any information, call Seattle Police.