'These are all our children': Community activist says jail not the answer to youth or gang violence


SEATTLE-- "At the end of the day, these are all our children," says Dominique Davis. "We are responsible for all our children."

Davis is on the front lines of preventing gang violence. He's one of many community activists that say jail is not the answer.

"Some incidences that have happened in the last 24 hours would not have happened, if we were preventative and proactive," says the 51-year-old Seattle native. He spent years working the street and says he's seen some bad things go down, Now he's the CEO and founder of the nonprofit Community Passageways.

"What we have been doing all these hundred years? We've been locking people up," says Davis. "Punish 'em, punish 'em, punish 'em. Is that changing anything?"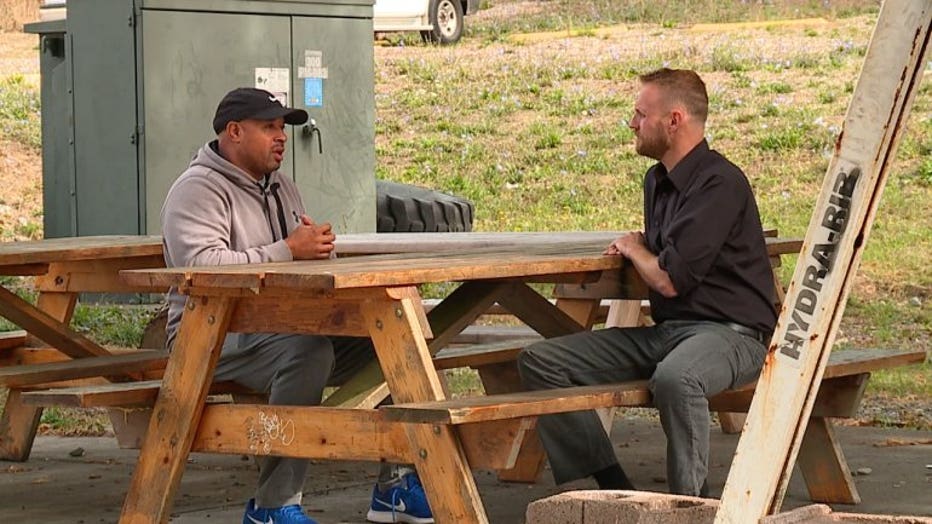 CEO and founder of Community Pathways Dominique Davis chats about his program. Photo: Mike McCarty, Q13 News.


Davis says he turned his life around about a decade ago. Now his nonprofit helps those from 14 to their mid-20s who have already had run-ins with the law for serious crimes get on a better path.

"A lot of kids are getting jobs, getting apprenticeships and internships and graduating high school," says Davis.  "How many shootings have we had in the last 24 hours? And some of these shootings, even innocent bystanders were hit.

"So let's rewind that tape. What if these shooters had opportunities for jobs, for apprenticeships for employment, jobs for education? If their self-esteem was raised so now they operate with some hope? I think they're not picking up that gun and shooting randomly. Or shooting strategically and missing and now other people are dying innocently."

In the few years he's been running Community Pathways, he says they've helped more than 200 young adults and sometimes their families, too.  Even folks you might think would favor incarceration, like the King County prosecutor's office, say this methodology seems the most effective to date.

"Handing out long prison sentences doesn't really protect the community from the greater threat, the allure of gang violence," says King County prosecutor Dan Satterberg.

Davis says he doesn't want programs like his to be an alternative to incarnation, but rather the path of rehabilitation as the primary course for young offenders.

Community Pathways' annual budget of $500,000 comes mostly from city and county coffers. It pays for the whole program, which includes eight employees and training for their volunteers.

"It's easy to say put 'em away," says Davis.

He says he wants to expand their efforts at prevention, too, to keep kids from getting into trouble in the first place.

"These kids are resilient, they're super resilient," says Davis. "But we drown their resilience, we drown their hope and we drown all their opportunities by putting them away and locking them up."

Davis suggests that we all play a role in making things better.

"If you don't like what's going on, do something about it. If voting is something, then vote. If raising money, if volunteering, if bringing in some food, whatever it is. You need to do something," says Davis. "We all need to make more hope."