There's a new kid in town at the Seattle Aquarium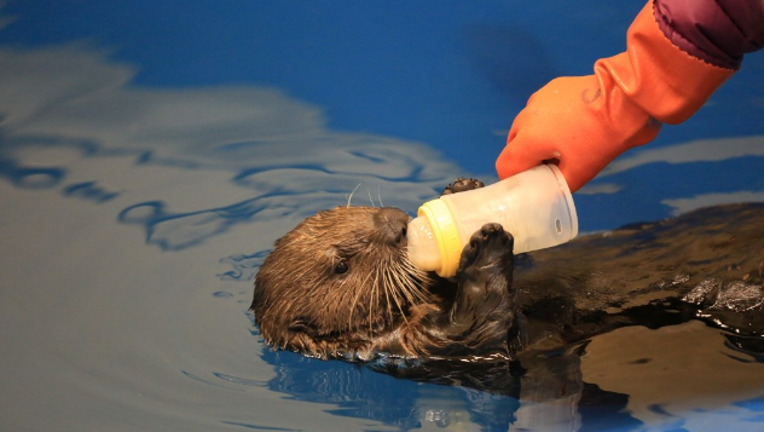 SEATTLE (AP) — The Seattle Aquarium is welcoming a six-month-old sea otter from Alaska.

Mishka is scheduled to arrive Saturday from the Alaska SeaLife Center in Seward. She was rehabilitated after being caught last July in a fishing net and now weighs 26 pounds.

The U.S. Fish and Wildlife Service said Mishka likely wouldn't survive if released back into the wild.

The Seattle Aquarium has housed northern sea otters since opening in 1977.

Mishka's caretakers in Alaska report that she's been enjoying a diet of surf clams, crab, mussels, capelin, squid, herring and pollock and now weighs just over 26 pounds.

Because Mishka has been living indoors, Aquarium staff will be systematically acclimating her to her new outdoor environment, the aquarium said. She will be placed in the sea otter holding pool the same day she arrives.