Therapy dogs helping people near mudslide express grief


ARLINGTON -- Dozens of rescue dogs are helping in the search for victims.

It's not an easy task. Their legs are shorter than humans, so they get dirtier and they're in greater danger of getting sucked down in the mud.

Their handlers are making sure they get lots of breaks and regular baths.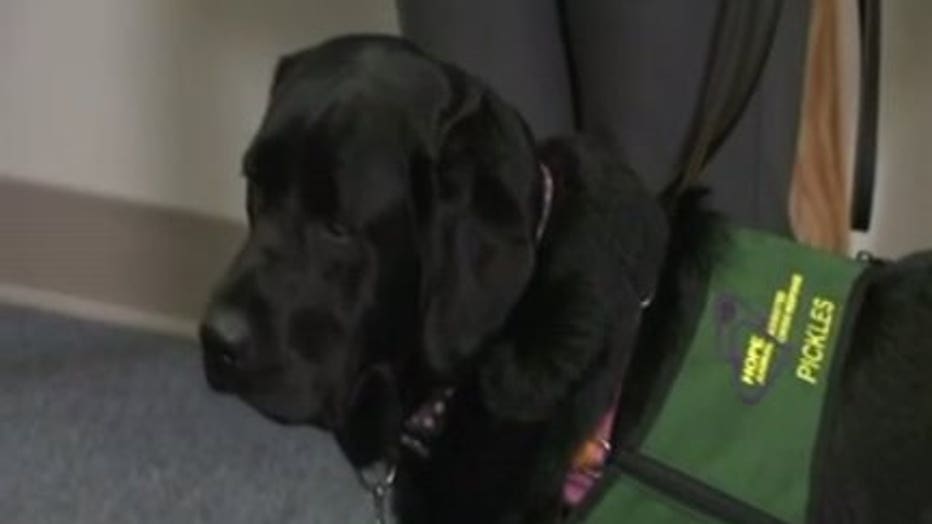 But they are not the only dogs making a difference. Therapy dogs are providing silent comfort to people who are having a hard time expressing their pain.

"I see it a lot at work, you don't know how to feel," Arlington resident Eugen Istrate said.

That's where therapy dogs come in.

"That is what's absolutely amazingly phenomenal when we partner in this way," said Green Cross Academy of Traumatology President Mary Schoenfeldt.

Therapy dogs are specially trained for crisis and they can pinpoint humans in stress.

"The dog is actually able to connect with people when another human cannot connect," handler Raquel Lackey said.

They become the bridge connecting a person in need with the appropriate resources.

"All of our dogs have different stress signals," Lackey said.

A team of four dogs and their handlers are on the front lines of the mudslide, schools and fire departments. Their sensitivity is helping people cope the psychological nightmare.

"No one could reach her," Lackey said of one woman. "She was not making any eye contact with anybody until she locked eyes on Bungee, my chocolate Lab. She sat down with him and broke down, then we got her speaking to tell us what she needed."

Therapy dogs have been used in a lot of disasters, including Sandy Hook and Hurricane Katrina.