'The winds were swirling': A dozen trees topple during windstorm


TACOMA – Winds estimated at up to 70 mph left a trail of damage in Pierce County, with more than a dozen trees knocked down.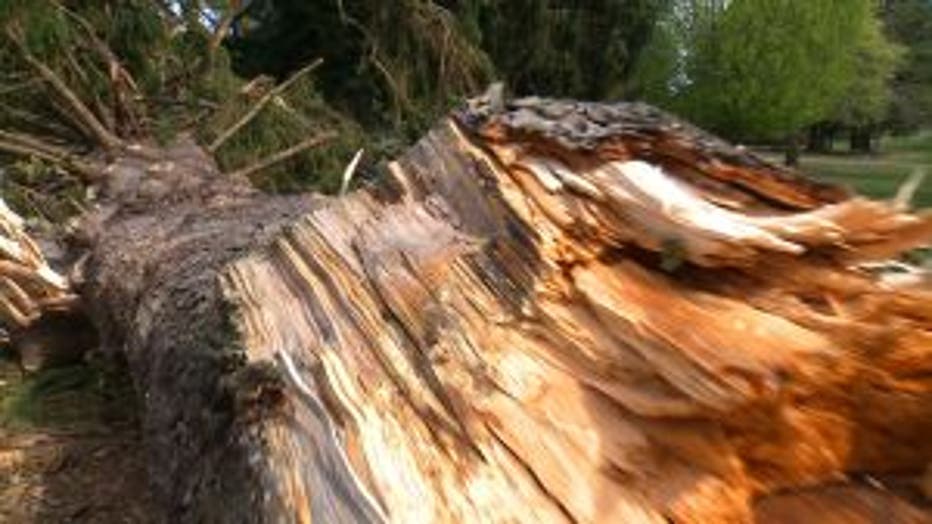 The National Weather Service estimates straight-line winds of from 60 mph to 70 mph are responsible for the damage inside Point Defiance Park.

Cleanup crews wasted no time clearing the debris.

For those living nearby the park, the damage is unmistakably from tornado-strength winds.

Steve Andren watched the storm plow through the area Thursday night.

"You can see the vortex over by Vashon Island," said Andren. "It was just all black and it came down to a point and it was gone, that quick."

Kirby Cook from the National Weather Service took careful measurements of the damage.

"There's some pretty big trees that have been knocked down," said Cook. "They tend to all be in the same direction."

While the Pacific Northwest only sees a tornado about once a year, Cook says the toppled trees could also have fallen from straight-line winds.

"There was a line of thunderstorms that moved across the narrows into the area about 7:30," Cook said. "We had a little bit of lightning, but they were not unusual thunderstorms."

Students from Tacoma's Science and Math Institute got a rare chance to take core samples from trees that could be more than 100 years old.

"In this case, there's probably just some damage or some rot pocket up about 10 feet that caused it," said Ian Sweet.

None of the historic buildings inside the park suffered any damage, but some fencing around the native garden was torn up.

Crews will begin removing that tree next week and that area of the park is closed until at least Monday.