The weather trifecta - rain, wind & mountain snow


SEATTLE -- An active system is approaching and we'll see rain increase this afternoon. It'll be breezy in the Central & South Sound with gusts up to 35 mph.  A Winter Weather Advisory has been posted for the Cascades from 10 a.m. until 4 a.m. tomorrow.

Snow level is around 4,000', so Stevens will get more snow than Snoqualmie.  There is a High Wind Warning for the South Coast today for winds gusting as high as 60 mph.  Tomorrow we'll have a few showers, mainly in the morning, and it'll be colder, with highs in the upper 40s.

Wednesday through the weekend it looks dry.  Expect variations on the theme of:  areas of morning fog with afternoon sunshine. It'll be chilly, with highs only in the mid 40s Wednesday & Thursday, overnight lows in the 30s, "warming" to the upper 40s over the weekend.

Viewer photos of the day . . .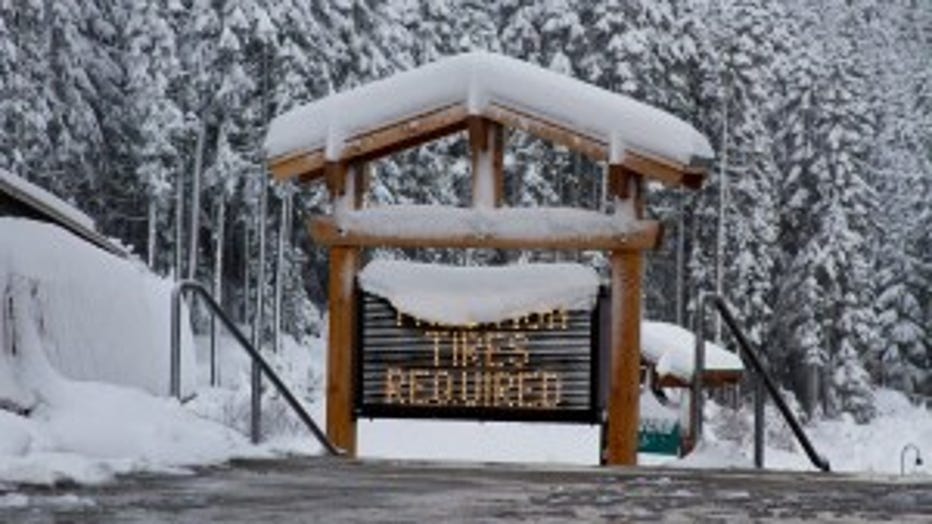 Snow at Stevens Pass. Photo from Steven Pass Ski Resort - where skiing has begin!
Sunset over the Roosevelt Hotel. From Cameron in downtown Seattle.