The rain continues, even more tomorrow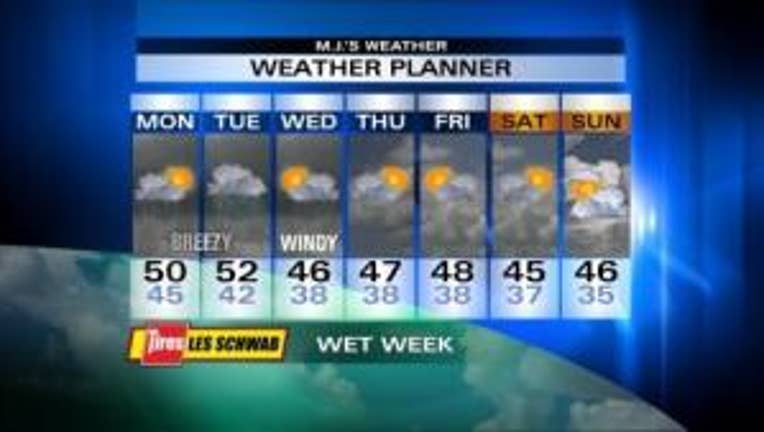 It's a rainy & breezy morning commute, but the rain tapers off mid-day for Western Washington, with highs near 50.  Rain picks up again this evening, and it'll be very wet and windy overnight.  Tomorrow will be a soaker as the firehose that's been pointing at Northern California moves into our area.  Wednesday & Thursday will be showery and breezy-to-windy.  It's also getting colder, with highs in the mid-to-upper 40s. Friday & Saturday, showers continue and it'll be colder, with highs only in the mid 40s and overnight lows down to the 30s.  I doubt we'll get any lowland snow with this, but snow levels in the mountains will be dropping below pass level.  Then the faucet turns off, so not a lot of precip as those temps drop.

Viewer photos for the day . . .


UFO? Or a lenticular cloud that probably popped off of Mt. Rainier and was floating over Mt. St. Helens. From Teri in Winlock.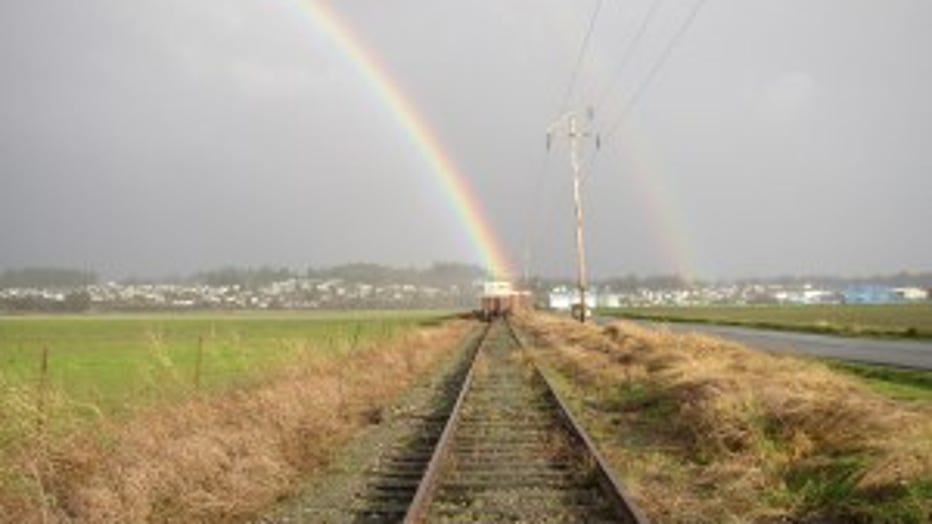 Double rainbow over a train in Stanwood, from Pat.