The Q13 FOX Cares and Les Schwab Toy Drive!


This year thousands of families across Western Washington are struggling to afford gifts for Christmas, but there is something you can do to help.

Q13 FOX Cares is joining Les Schwab Tire Centers for our annual toy drive.

Every child should get toys for this holiday season so please donate new and unwrapped toys at any participating  Western Washington Les Schwab Tire Centers location and help bring joy to a family in need. The drive runs through Dec. 16.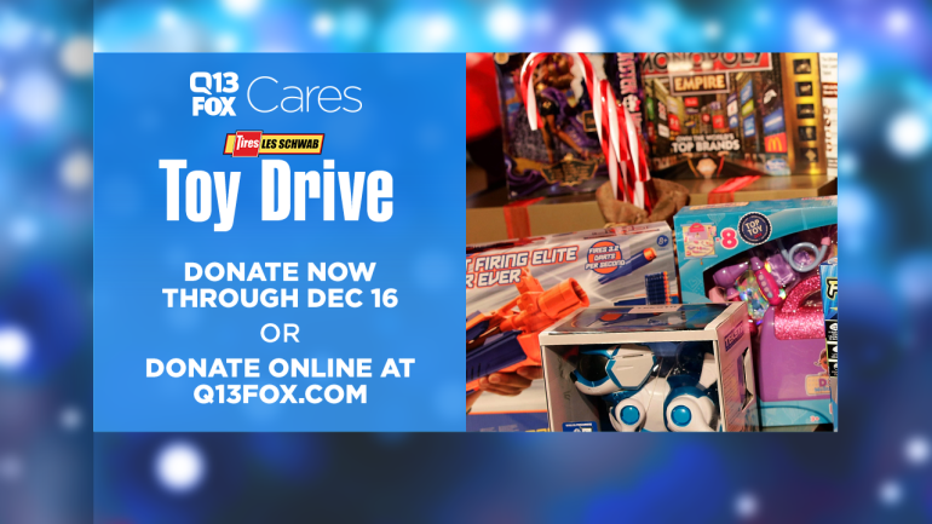 You can also make a monetary donation directly to the Forgotten Children's Fund by clicking here.

If you would like to apply for assistance, go to the Forgotten Children's Fund website and click on Request Help.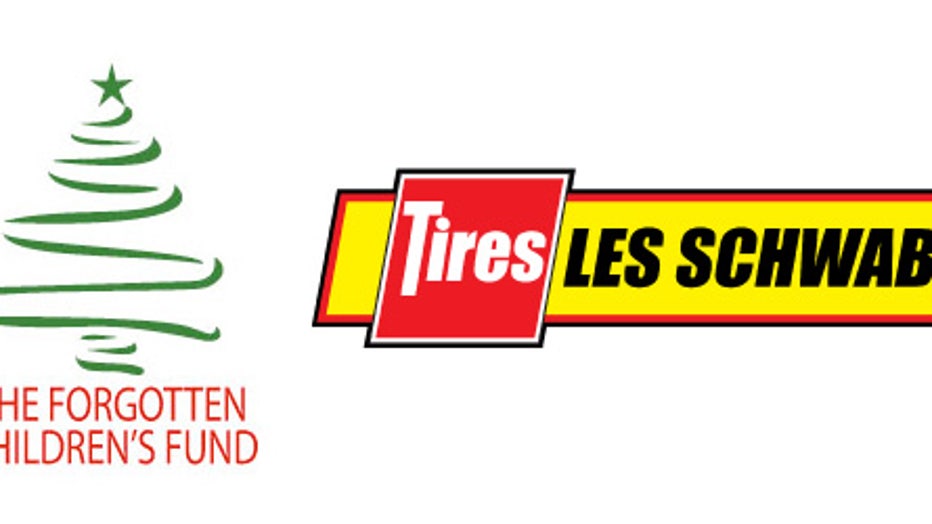 See a list of greatly needed toys below:

More than anything we need bikes. If someone is not able to purchase a bike but wants to contribute, a  suggestion of cash, check, or gift card in any amount works great. We can combine these gifts to  purchase what we need.

Infant/toddler
Cash, check, and gift card is great for purchase of diapers, formula and other necessities.
Baby Einstein Octoplush
Infantino Activity Set
Healthy Baby Developmental Giraffe
Activity triangle
Blocks
Shape sorter
Smart wheels
Preschool
Building sets
Blocks
Vehicles/trains etc.
Dolls and accessories
Bikes/riding toys
Art supplies
Early learning activity sets and games

Gradeschool 5-7 years
Action figures
Dolls and accessories
Vehicles/ trains etc.
Lego/ building sets
Puzzles
Kanoodle
Music and art
Play foam
Board games
Sport balls

Gradeschool 8+
Bikes
Lego
Board games
Action figures
Art & Craft sets
Building sets-K'nex, mega bloks, Lego
Music
Puzzles
Sport balls