The longest Seattle heat wave? We're coming close...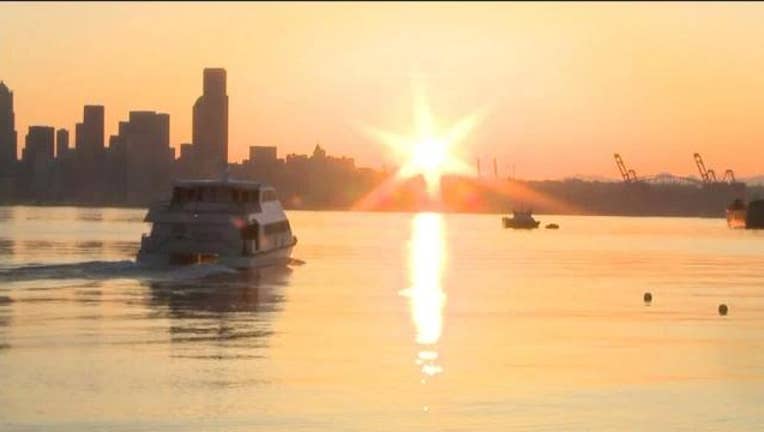 SEATTLE -- As the mercury climbs this afternoon across Western Washington, this protracted spell of unseasonably warm weather will end up in the record books as the third longest heat wave in recorded Seattle weather history.

Today will be day 11th day in row of 80 degrees or warmer at SeaTac. Due to the proximity of the cooler Pacific Ocean so close by, our typical summer heat waves are more like a heat spike-- lasting only about two or three days.

Records at the Seattle National Weather Service Office show this heat wave is not the longest though. A 15 day heat wave in 1977 remains Seattle's longest from late July to mid-August 37 years ago. The second longest heat wave was 12 days from August 9th to the 20th in 1967.

This current heat wave ranks third. There is a 5 way tie for 4th place with a 10 day heat wave. The most recent at 10 days heat wave was in 2009. This heat wave was not remembered for the length-- but for the intensity. It was on July 29th in 2009 that SeaTac Int'l Airport reported the hottest temperature ever: 103 degrees.

SEATTLE SUMMER SIZZLE - Longest heat waves
15 days - 1977 (July 30 - August 13)
12 days - 1967 (August 9 - August 20)
11 days - 2014 (July 6th - Today)
10 days - 2009 (July 25th - August 3)

This current heat wave started on July 6th with a temperature of 84 degrees-- and every afternoon since has climbed into the 80s. The warmest day of this heat wave was on Saturday, July 12th when SeaTac hit 90 degrees. Today's forecast high is 86.

The heat wave is not likely to continue past today. A push of cooler marine air is expected to push temperatures back down into the 70s. The normal for this part of mid-July is 76 degrees.

Climatologically, our hottest weather in Western Washington does not happen until the end of the July and early August. So, it's highly likely we'll see another round of hot weather before the summer season is over.