The last few days of fall, more like winter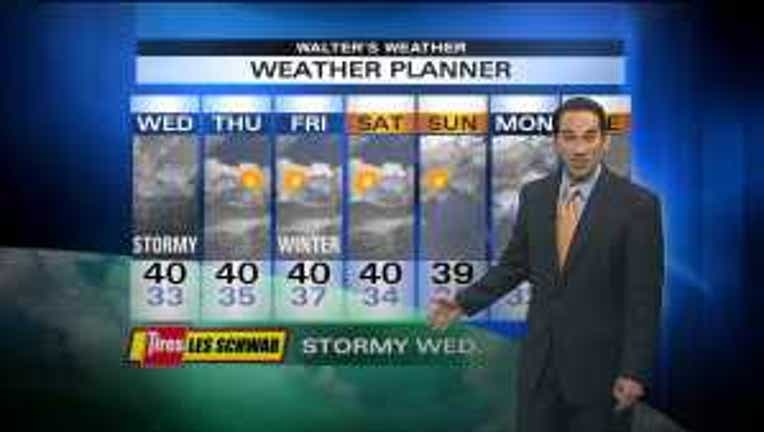 article
SEATTLE -- Another Storm sweeps in.

Through the Wednesday morning commute, drivers should expect wind, rain and snow.

First the wind. The beach and north interior will get gusts up to 60mph. Everyone else will gets gusts around 35mph.

Snow will start up again overnight and last through about 8 a.m. for the lowlands. Everyone will see some snow really early but it should turn to rain by midmorning in most places except Hood Canal, Lake Stevens area, the foothills and mountains. The Hood Canal could get more than 5 inches. The foothills above 1000 feet could get over 6 inches and the mountains will get over 24 inches of snow.

Wednesday afternoon will be less stormy. Thursday morning, it'll be cold enough for more lowland snow. The winter solstice starts Friday morning at 3:12 a.m.

Happy Winter. The first weekend of winter looks similar with morning snow or rain across the lowlands and more major mountain snowfall.

Drive Safely.