The Beast Speaks! Lynch ends media frenzy by answering a few Q's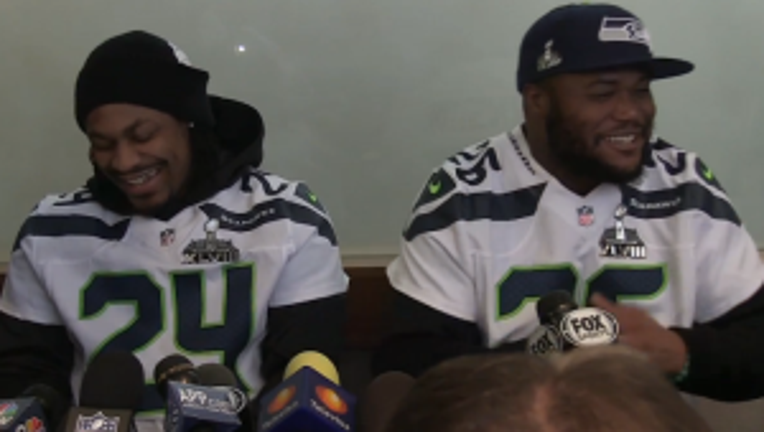 article
SEATTLE -- All week the media wanted star running back Marshawn Lynch to speak up.

On Thursday he finally did, quietly answering questions from a variety of different media outlets.

Lynch politely took and answered questions for more than seven minutes, besting his previous marks throughout the week. Sitting beside fullback Michael Robinson, he fielded q's such as when he knew Russell Wilson would be a Seahawks starter, to who taught him the stiff-arm, something he attributed to his brother.

"Everything I do on the field is a natural reaction," Lynch said in reference to his stiff arm.

Lynch and Robinson erupted into laughter when, after it appeared Lynch had finally given up his quiet ways, the media turned to his partner and asked Robinson a question.

"I got a question, I got a question," Robinson said, laughing, only to be defused moments later when the question was again about Lynch.

Lynch drew laughs from reporters when he said coach Tom Cable was his "type of person" coming from Oakland, and not being afraid to back down from a physical confrontation.

Click here to watch Lynch and Robinson's full interview.